December 12th, 2018 UEFA Champions League matches. My score predictions at the SportyCo game are as follows.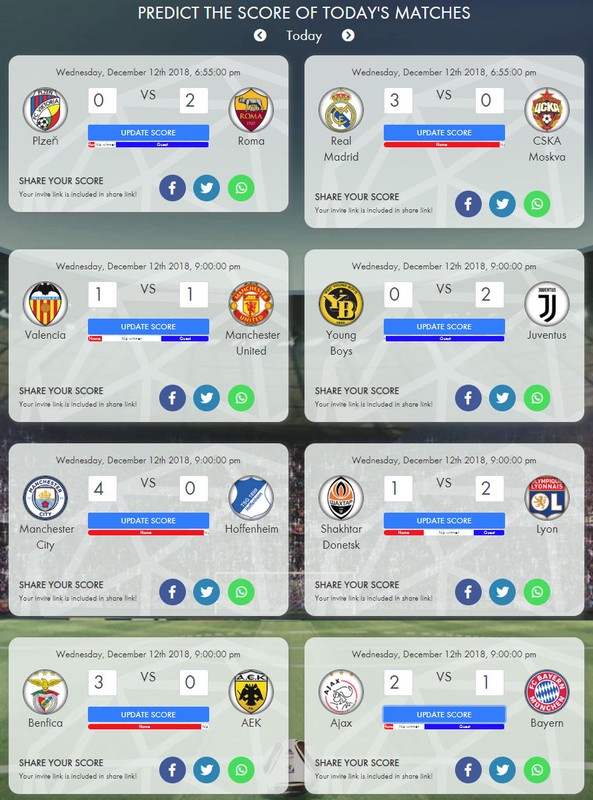 There are some huge favorites and some might-be close matches. Yesterday's matches mostly ended in a draw. How will it be today?
What are your calls?
Ps: join me at the SportyCo game. Predict the scores, get points, have fun.

Good luck!