Hello, friends of European football and Champions League. You have less than three hours to predict the scores of today's matches at the SportyCo Predict & Win game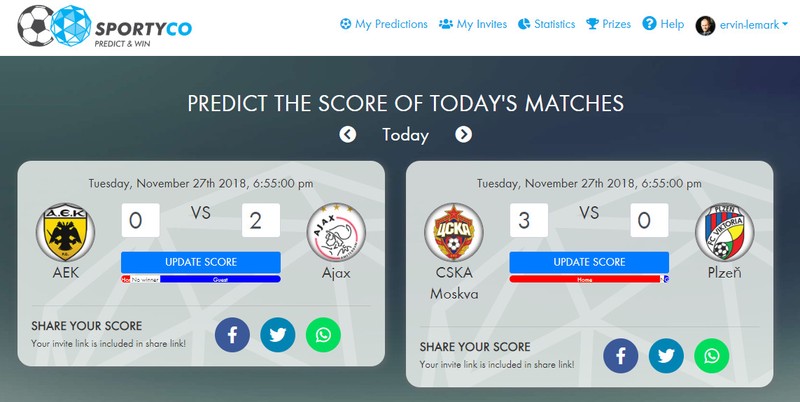 Simply enter the scores and win points and maybe the rewards too. It's fun and free.
So, what are you waiting for?
Here are my predictions for today's matches: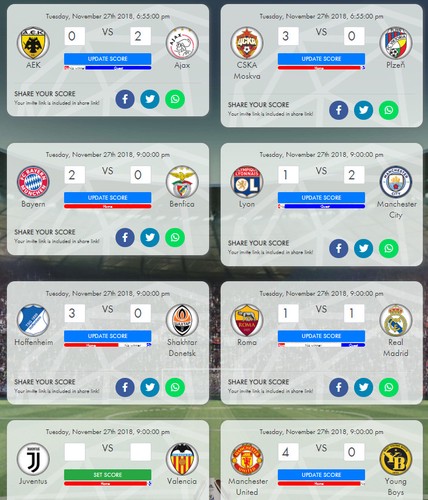 Good luck, everybody!