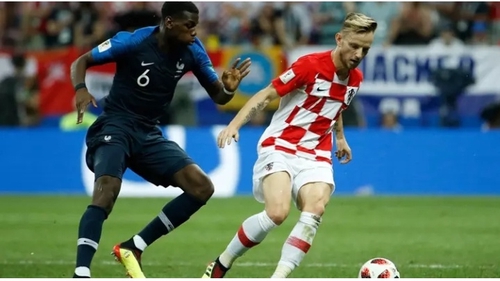 Croatia midfielder Ivan Rakitic says his side are performing better than France in the 2018 World Cup final. For Rakitic, Croatia is just unlucky.
Melakoni party top at Luzhniki Stadium on Sunday (15/07/2018) night local time, The Blazers appear dominant since the early minutes. Based on statistics on FIFA's official website, Croatia's national team recorded 61 percent ball control, versus 39 percent owned by the Rooster Team.

Despite mastering the course of action, Croatia difficulty penetrating the French defense. As a result, they also recognize the benefits of Les Blues and swallow defeat with a score of 2-4.
A pair of Croatian national team goals nested Ivan Perisic in the 28th minute and Mario Mandzukic 69 minutes. Meanwhile, the four goals created by France goals thanks to Mandzukic (18 '), Antoine Griezmann (38'), Paul Pogba (59 '), and Kylian Mbappe (65').
"We are a better team (compared to France) in the first half, we played attack, but we were unlucky tonight," Rakitic said.
"France scored four goals from three shots on target but I congratulate the French team, they deserve to win the trophy," he continued.
For the Croatian national team, earning a runner-up position is the best achievement in the World Cup. Meanwhile, France managed to embrace the second title in the World Cup, having previously emerged as champion in 1998.
(Bola.com)