Arthur Melo, Arturo Vidal, Malcolm and Langella are Barcelona's new summer purchases, and fans are hoping to get triple in the coming season with the help of these purchases and the quality players in Barca.
At the ceremony today, four Barcelona purchases were introduced to fans at the presentation hall, and each of them spoke to the crowd for a second.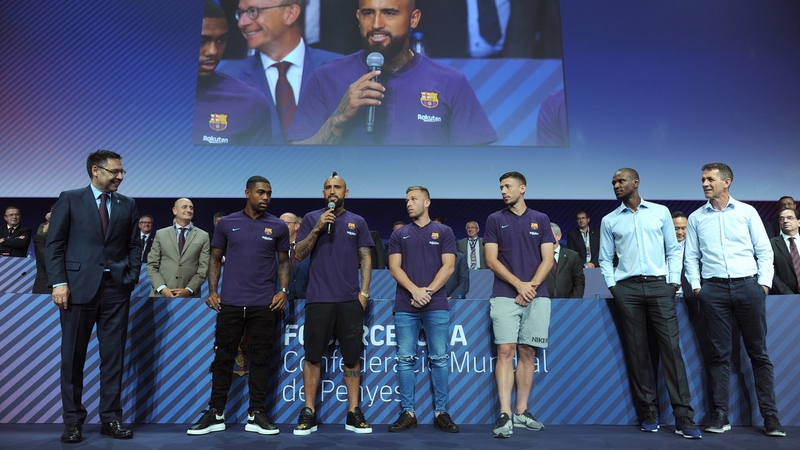 Vidal was the first to address the Barca fans: "Thanks to all of you for giving me the such welcome." I want you all to know that I and other new players will give our lives for the success of Barca and will not hesitate to make any effort. Personally, whenever I am in the field, I will do my best, and in the hope that we will bring a lot of trophies to you. "