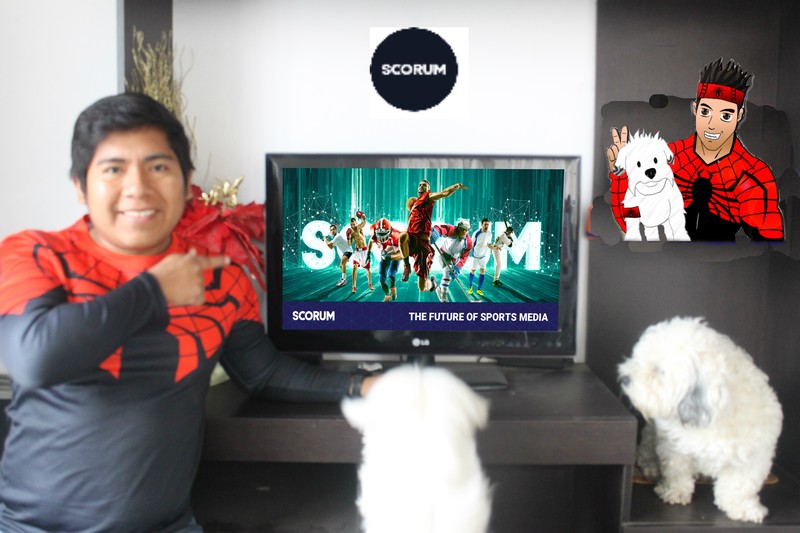 Hello friends today I come to bring you a weekly challenge where I need us to do it together, where it is time to make a single voice and let know that scorum exists and is here to stay as the best social network.

Now there are many users who upload excellent content whether on instagram, twitter, facebook, youtube, etc. is there where many friends are or who always see its content since they bring value and I would like to let them know scorum and invite them to join.

Now this i was doing alone but if we are more to a single voice that we invite we will capture your attention that is why every week I will bring this challenge so that we can all participate.

Challenge: Let's promote scorum
For this challenge choose this user and everyone leave a comment that says:
"I invite you to join scorum.com a decentralized sports social network where you generate revenue from liking, creating content, commenting and sharing and the best has your sports bookmaker also have your sports bookmaker as well as
Prize
Win 10 SCR
2. You will receive a 100% healing vote in the comment and one of your posts
The winners will be announced after 7 days of having made this publication, so I encourage you to have 7 days to participate.
Rules of the challenge
Leave in the comments your username you made the comment, that's all simple and simple
successes and that the moment of scorum was heard in every rincon of the earth.
Finally, I encourage you to follow me on my blog and, therefore, be one of the first to discover my content of Scorum. On the other hand, I invite you to join the discord to meet other bloggers: https://discord.gg/g2exaed
LINKS OF INTEREST
1. Brave https://brave.com/vid256 saves you time on browsing, is 30 times faster compared to Google Grome or Firafox, blocks advertising and is safe because it removes the cookies, download and check on your cell phone or PC
2.Presearch is a Web browser, pay you to navigate on your PC or laptop, download it here: https://www.presearch.org/signup?rid=1079091
3. TELE, JOIN THE WORLD's FIRST BLOCKCHAIN MOBILE OPERATOR WITH PRIZES FOR THE TOKEN HOLDER HERE: https://miracletele.com/?friend=a1b44e1c543563
4. https://app.boid.com/u/vidafitness is an application that processes data in the 2nd plane on your PC or LAPTOP and so you win Boid in the blockchain of EOS
5. Hey, I just downloaded a murmur and it's amazing! Check the application on Playstore gone at https://bit.ly/2VgciFd or itunes at https://apple.co/2VOm8yk. Use "VIDAFITNESSF " as a reference code and get murmurs!
6. https://trustdice.win/?ref=vidafitnessf claim free BTC, EOS, TXT, TPT, MEETONE, TRYBE, NDX every day. And earn more by playing fairly fair games of Dice & Crash, with fast payouts and Auto-bet features.
7. Lets you chat safely and transact with friends and family https://my.sense.chat/vidafitnessf