I'll start writing down my betting tips that I go into the market and see the win statistics every week. it is not recommended it is only a means of leaving my entries record so without entering it is your responsibility.

Santos Laguna vs Guadalajara - 22 July 2019 - Betting stats and advice
I'd like to see the past your statistic and based on it make the best decision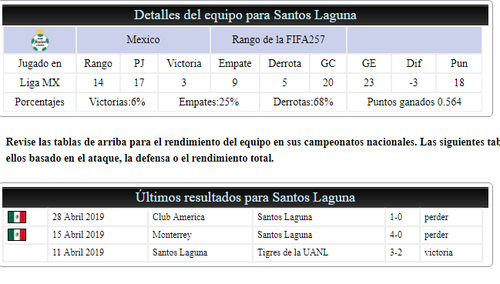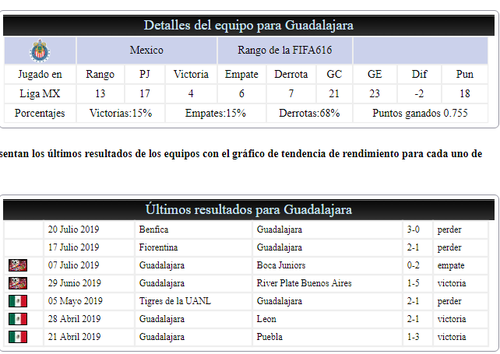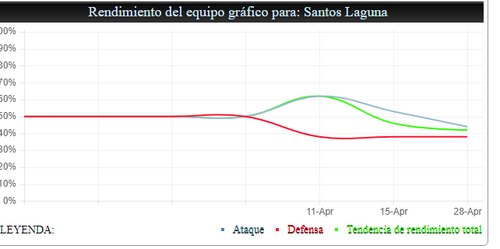 based on the statistics information my prediction for this match is:

double chance there'll be a winner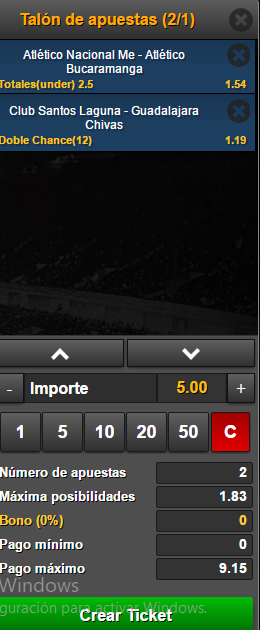 2. Atletico Nacional vs Atletico Bucaramanga - 22 July 2019 - Betting stats and tips
in what I see in the statistic that there are usually few goals between the two teams so I dare to go into under 2.5 total goals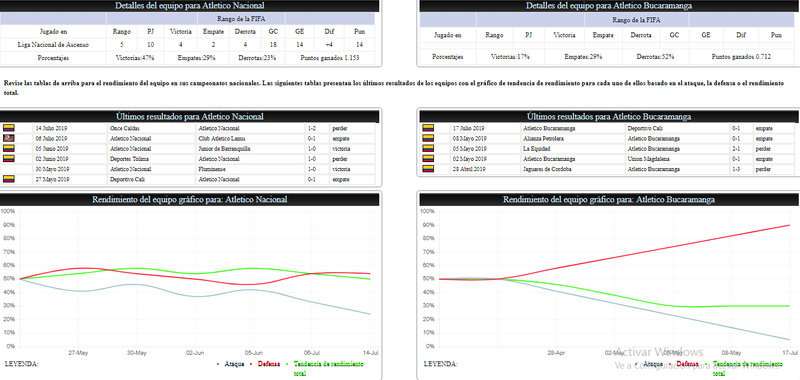 now I'd like to know your prediction of these two games for tomorrow share in the comments your prediction

Finally, I encourage you to follow me on my blog and, therefore, be one of the first to discover my content of Scorum. On the other hand, I invite you to join the discord to meet other bloggers: https://discord.gg/g2exaed
LINKS OF INTEREST
1. Brave https://brave.com/vid256 saves you time on browsing, is 30 times faster compared to Google Grome or Firafox, blocks advertising and is safe because it removes the cookies, download and check on your cell phone or PC
2.Presearch is a Web browser, pay you to navigate on your PC or laptop, download it here: https://www.presearch.org/signup?rid=1079091
3. TELE, JOIN THE WORLD's FIRST BLOCKCHAIN MOBILE OPERATOR WITH PRIZES FOR THE TOKEN HOLDER HERE: https://miracletele.com/?friend=a1b44e1c543563
4. https://app.boid.com/u/vidafitness is an application that processes data in the 2nd plane on your PC or LAPTOP and so you win Boid in the blockchain of EOS
5. Hey, I just downloaded a murmur and it's amazing! Check the application on Playstore gone at https://bit.ly/2VgciFd or itunes at https://apple.co/2VOm8yk. Use "VIDAFITNESSF " as a reference code and get murmurs!
6. https://trustdice.win/?ref=vidafitnessf claim free BTC, EOS, TXT, TPT, MEETONE, TRYBE, NDX every day. And earn more by playing fairly fair games of Dice & Crash, with fast payouts and Auto-bet features.
7. Lets you chat safely and transact with friends and family https://my.sense.chat/vidafitnessf