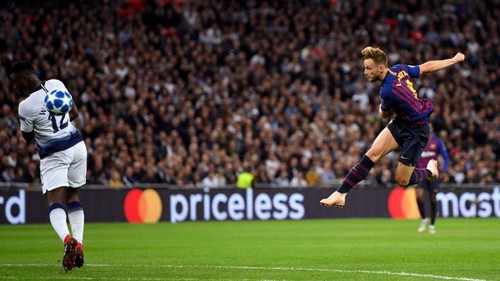 Ivan Rakitic scored the best goal in the second week of the Champions League.
On this Wednesday evening, the second group matches took place in the Champions League.
Even in this week most of the results were expected, but no surprises either.
In the individual aspect, there were players who showed high level and shone with goals and good performances.

Of course, there were no supergolls in the games that were full thrown.
However, it is the goal of the Croatian star, Rakitic, towards Tottenham has been chosen as the best of the second week in the Champions League.
Rakitic's goal managed to win the competition against Neymar's and Paulo Dybalas's goals.
Neymar scored from free throws to Crvena Zvezda, while Dybala scored a beautiful goal to Young Boys.
/SportsJournalist/.