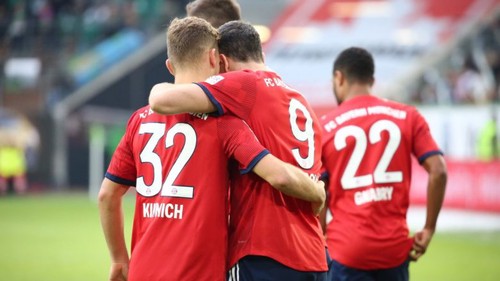 Bayern Munich has managed to score a win as AEK's guest in the group stage in the Champions League (2-0).
The Germans do almost nothing in the first half, risking very little.
Good chance had Ponce of AEK in the 20th minute, but his shot went past the pillar.
Bayern threatened with Serge Gnabry in the 39th minute that was the only case.
The first part was closed without goals.
In the second half Bavarians started better and were more demanding, but leaving space, where the Greeks risked twice.
Anastasios Bakasetas and Viktor Klonaridis tried but failed.
The first goal came in the 60th minute. Javi Martinez received a free kick in the penalty area and was sent off a 1-0 lead.
It did not take long and came the second goal. Rafinha found only Robert Lewandowski to score 2-0 in the 62nd minute.
Bayer kept the score until the end to reach the second group win and with seven points being the leader. /ScorumSports/