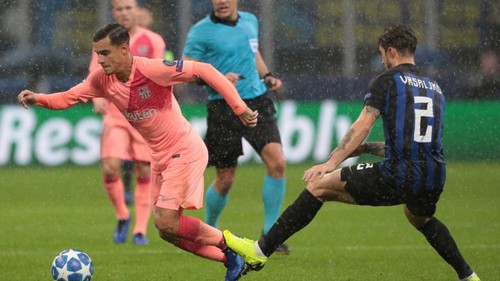 Inter and Barcelona have equalized (1-1) in the Champions League fourth group stage stage that took place at Giuseppe Meazza in Milan.
The first half did not produce goals, while Blaugrana made a better appearance by creating more opportunities before the opposing goal.
Luis Suarez had the best odds in this play, but failed to score for the guest side.
Even in the second half, the Catalans continued to strike, but Samir Handanovic did not allow him to touch his gate.
However, just two minutes after the game was played, Malcom unblocked the score marking the guests' supremacy.
The Catalan supremacy did not last long, as Mauro Icardi found himself best in the area to equalize the score (87 ').
After four rounds in Group B, Barcelona has achieved three wins and one draw and is in charge of the ten-point group.
Inter is second in the group with seven points, two wins, one draw and one loss.
In the next lap, Barca travels to PSV Eindhoveni, while Inter is a guest of Tottenham Hotspur. /ScorumSports/