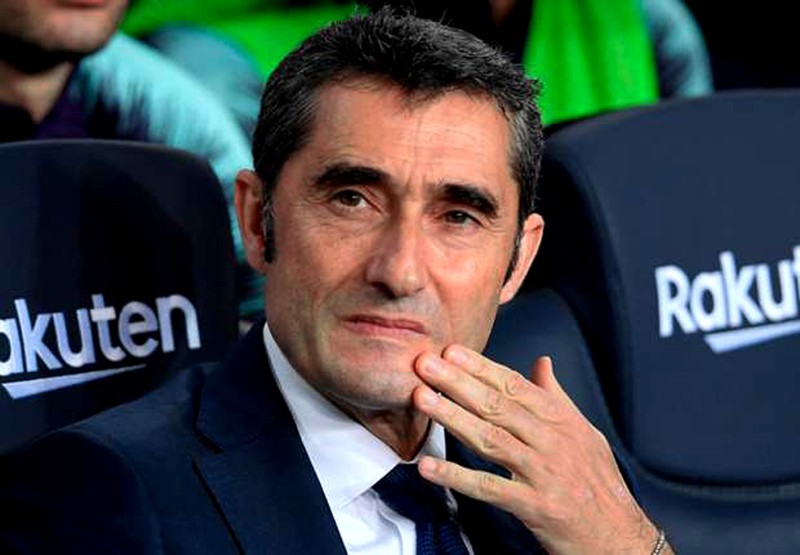 Barcelona coach Ernesto Valverde blamed the players on the team for displaying poor quality against poor Osasuna. The coach was unable to accept the outcome of the match at the end of the second half, going 2-1.
Barcelona trailed by Roberto Torres in Osasuna's field after two seasons in Spain's top league, leading to goals from Ansu Fati and Arthur Mello in the beginning of the second half. However, the Catalan club returned to parity with a 2-2 draw in Torres' second goal of the spot-kick in the 8th minute.
The absence of Lionel Messi, Luis Suarez, and Usman Dembele in the match caught the eye. Although Antoine Griezmann appeared in scoring two goals and contributing one against Real Betis last week, he was his own shadow on the field that day. Barsa's weakness in defense was also noticeable. All in all, Barcelona's performance was very plain. Valverde criticized him at a press conference after the match.
"We didn't play well, played poorly," the coach said. They got ahead of the match and we couldn't even get close to their goal. Then in the second half, we dominate and move on. The match was in our hands but they turned around and returned the parity from a strange penalty.
Barcelona, which started the league after a 1-0 defeat at Athletic Bilbao, defeated Real Bateis 5-2 at Camp Nou last week. In the third round, they stumbled again. In the three matches, the title is only 4 point.