The Group Stage of the first ever UEFA Nations League is over. The somewhat strange new tournament that was (as far as I understood) launched to replace pointless friendly matches (Source). I was very surprised to see still a lot of friendly matches being played during periods in which countries were participating in the Nations League. If it is the goal to play that many matches, and you want to eliminate friendly matches, then make sure that the groups contain more teams, which then equals more competitive matches, rather than half of the matches being competitive and the other half being friendlies.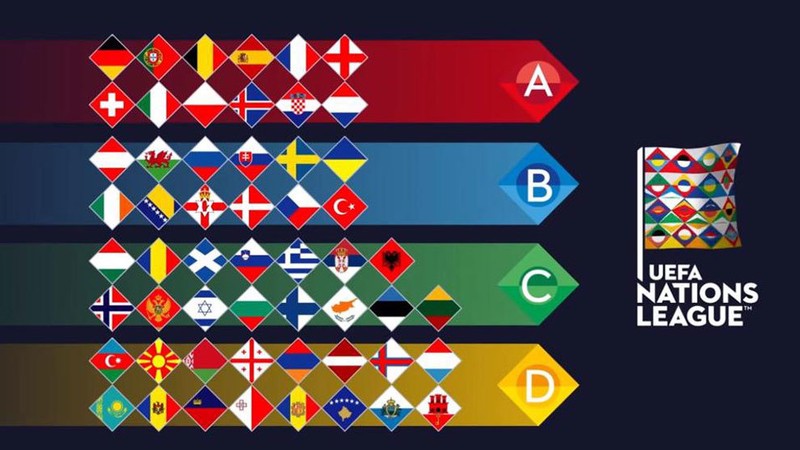 At first, nobody knew what to expect from the Nations League. Were teams going for it, or would they rather use it to experiment as they would do in friendlies? I guess due to the high number of friendlies still being played, we cannot really answer that question. I feel that most nations in the league actually took it seriously, even though that the fans not always did that. Now that the group phase is over, it seems like the opinion is changing, depending on a team's performance. Before the tournament started, nobody in the Netherlands could care about that new thing. Whereas now lots of people want to see them winning it all. The same trend seems to be there for England, Switzerland, and Portugal. I believe the same situation would occur in Spain, Italy, Germany, and Belgium too if they would have won, but now, they can't really care that much about it. Also, the teams should be good enough over time to not really worry about playing on the second level next time, as most likely they will promote back straight away, with perhaps the exception of Poland and Iceland.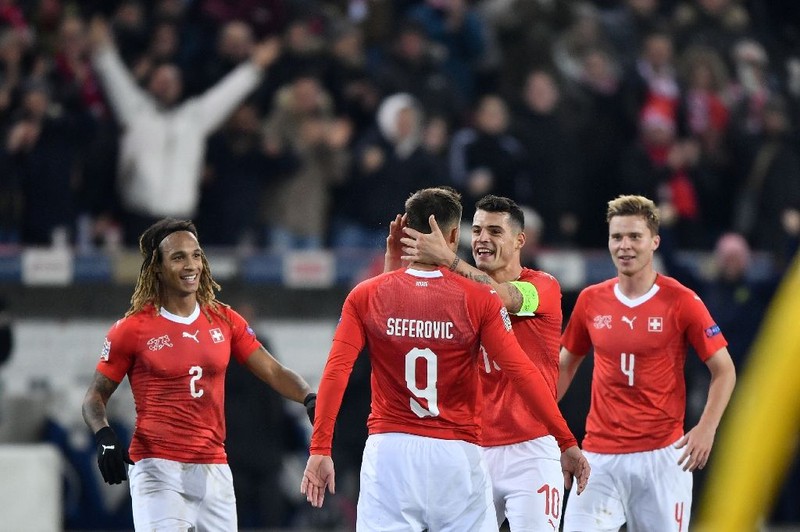 For me personally, in general, it's fun, it's a competitive sports competition and that is what I like in general. So I don't mind it being there, but I also would have been fine with it if it would have never existed. The whole qualification for Euro 2020 becomes a bit complicated due to this new league and it's a bit strange that one of the weaker nations will actually qualify because they are the best weaker nation, that doesn't make much sense, also knowing that smaller nations will have a better chance to qualify anyway due to the expansion to 24 teams in 2016. Back then we already saw nations like Albania, Wales, and Northern Ireland qualifying and even reaching the knock-out stages. For me, there is no need to allow a weak nation to qualify just because they want a weak nation to be there.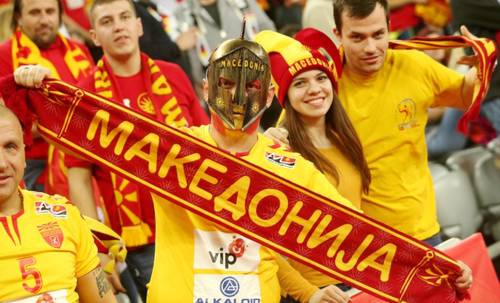 League A
Probably the biggest surprises of the Nations League group stage happened in League A. Newly crowned world champions France started off well with a win against the Netherlands and a draw against Germany. The turnaround in the group started when the Netherlands won 3-0 at home against Germany. Suddenly the Dutch were contenders to avoid relegation, which was highly unlikely before that win. Confidence in the Dutch team grew and an outstanding performance in a 2-0 home win over France put them in a group winning opportunity. A draw away against Germany was all they needed, and a draw they got, even if was a late goal in extra time. Germany, the world champions of 2014 were relegated to League B for 2020.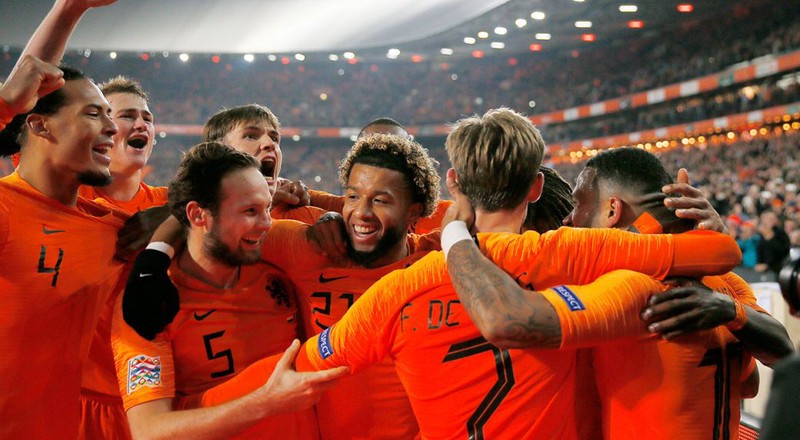 Belgium was cruising on their way to the final four in group 2. Two wins against Iceland and a 2-1 win at home over Switzerland saw them comfortably in the lead with nine points out of three matches, an unbeaten record that could not be turned around by any of the other teams, at least they thought so, or they felt so, or they had no idea. Either way, the Swiss, who won their first match against Iceland with 6-0 managed to do the impossible. After trailing 0-2 against Belgium at home they came back into the game and overtook the Belgians with a blast to win the match 5-2, which put them on top of the table. Iceland stood no chance in this group and was relegated after losing all four of their matches. Haris Seferovic scored three goals in that match, which made him top goalscorer of the group stage with five goals in total.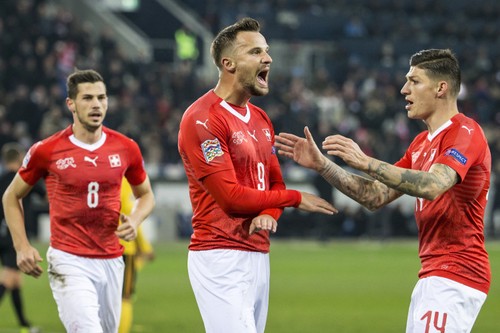 Portugal remained unbeaten in group 3 of League A. They were already secure of the group win with even their last match against Poland which ended in 1-1 yet to play. This was due to the fact that Portugal won their first two matches against Italy and Poland even though it was just with one goal difference. When Italy and Portugal drew in Milan Poland was unable to overtake Portugal with a win in their last match and Italy was already finished with one win, two draws, and a loss. With only two points Poland was the weaker nation in the group.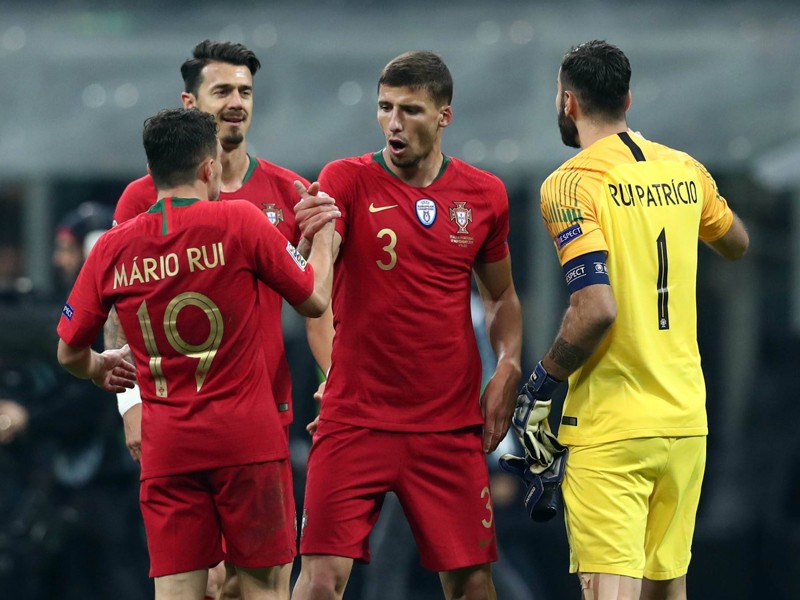 Group 4 started off really well for Spain with 1-2 away win against England and a 6-0 home win over world cup runner-up Croatia. When Croatia and England had a 0-0 draw in an empty stadium in Rijeka there was no one doubting that Spain was going to be the group stage winner. However, when England played Spain in Sevilla they took an early lead and two goals of Raheem Sterling and one of Marcus Rashford, they were in a 0-3 away lead at halftime. In the second half Spain came back into the match and scored two goals, but that was not enough for at least a point. Spain then lost in Zagreb against Croatia due to a 93rd-minute goal by Tin Jedvaj. In the last match of the group, all nations could still finish first. Spain was in the lead with six points and the other two facing each other with four points each. An early goal put Croatia in front and on track to win the group. When Jesse Lingard equalized twelve minutes before time Spain suddenly was group winner again, but when Harry Kane scored in the 85th minute England took the win and Croatia ended up relegated to League B.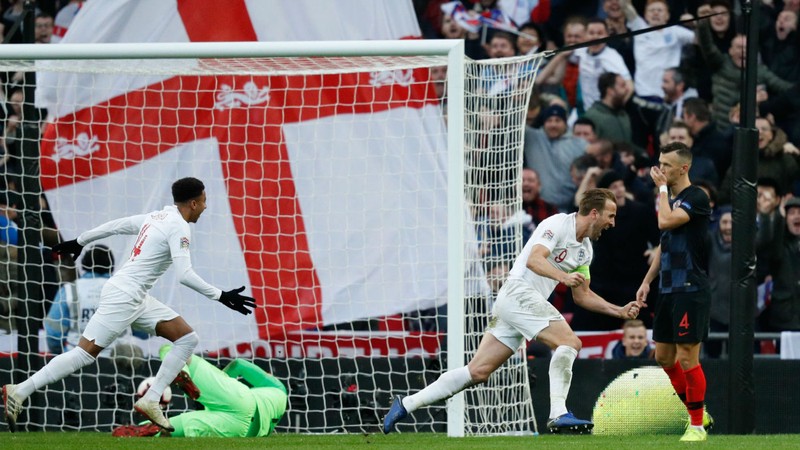 Final Four: The Netherlands, Switzerland, Portugal, England
Relegated: Germany, Iceland, Poland, Croatia
League B
Ukraine was the first nation ever in the UEFA Nations League to gain promotion to a higher league. They did this after winning their first three group matches against Slovakia and the Czech Republic. They had nothing to play for in their last group match against Slovakia and ended up losing that match 4-1, which automatically gave Slovakia their first three points of the competition and a chance to overtake the Czech Republic in the last match of the group. A draw was enough for the Czech Republic and a 32rd-minute goal by Patrik Schick took away all the nerves.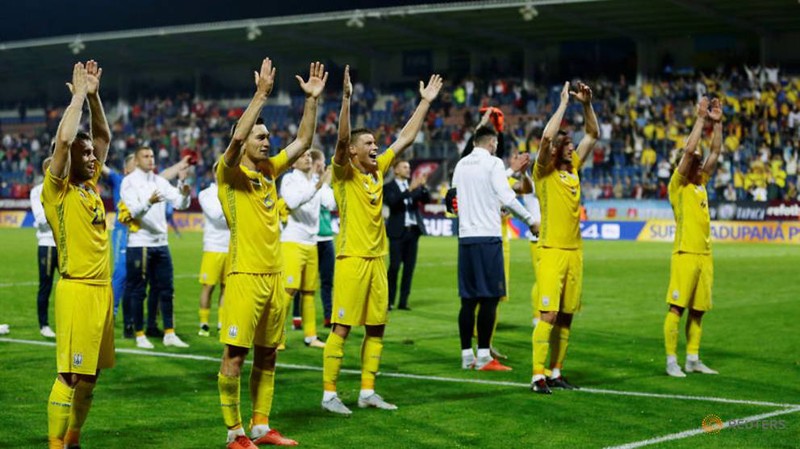 Russia had a pretty good world cup in their own country during the summer in which they eliminated Spain for instance and lost eventual runner-up Croatia only after a penalty shootout. With a 1-2 away win against Turkey they started off well in the Nations League too. When Turkey then won 2-3 away to Sweden a group win for Russia just seemed a formality, especially after they won their second match against Turkey too. When Sweden win away to Turkey they still needed a win in their last home match against Russia to top the group, whereas a draw would have been enough for Russia. Sweden won 2-0 in the Friends Arena and promoted to League A.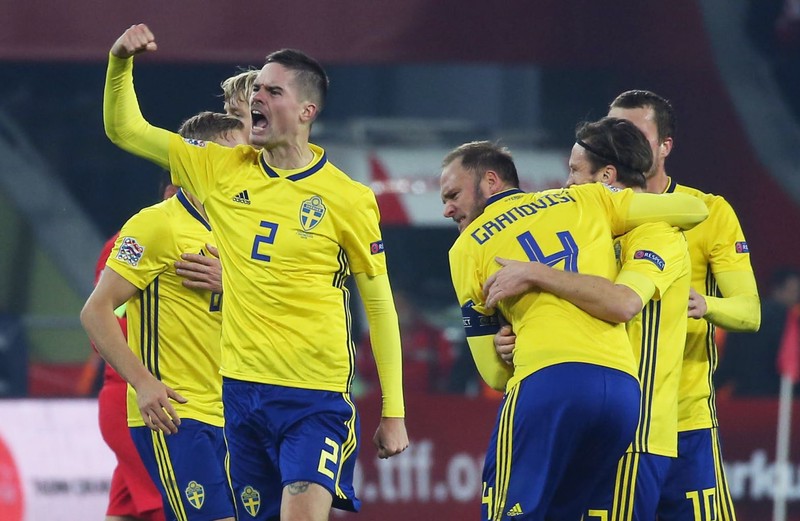 After three wins in three matches, Bosnia & Herzegovina only needed a draw in their away match against Austria to secure promotion to League A. Austria had to win to keep their chances alive. The match ended with the same score as it started with, 0-0, meaning Bosnia & Herzegovina led by Edin Dzeko qualified as group winners. Austria won twice against Northern Ireland which therefore ended on zero points in this group.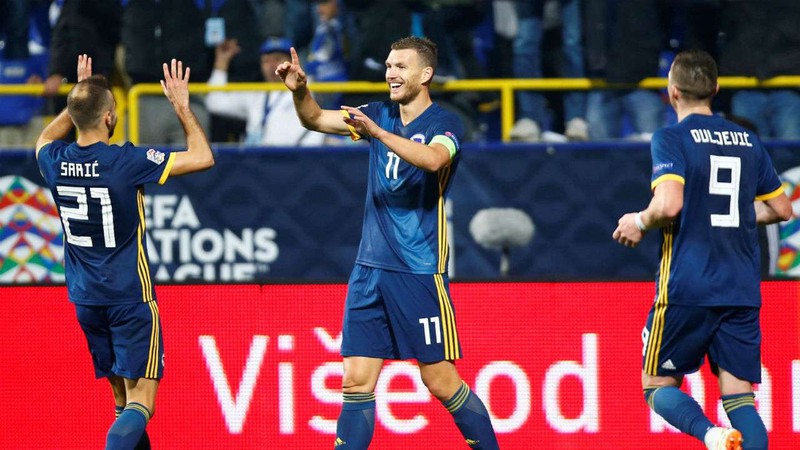 The fourth and final team to win promotion was decided in the match between Wales and Denmark. At that moment Wales had won two matches against Ireland and lost away to Denmark. Denmark obviously won at home against Wales and had a 0-0 draw away against Ireland. If Wales would win the match they would qualify first, but if Denmark would win they would be crowned winners. A draw would leave everything open for the match between Denmark and Ireland. In this "The winner takes it all-match" Denmark took the lead late in the first half. Two minutes before the final whistle they doubled their lead and Gareth Bale's goal in the last minute could not change the result anymore.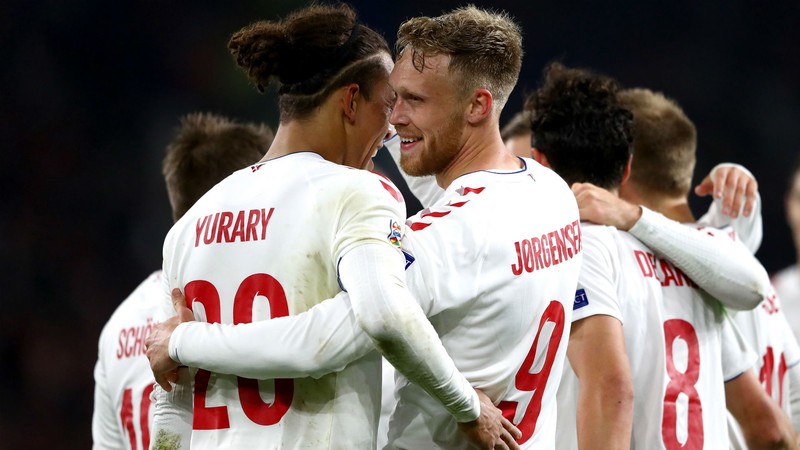 Promoted: Ukraine, Sweden, Bosnia & Herzegovina, Denmark
Relegated: Slovakia, Turkey, Northern Ireland, Republic of Ireland
League C
Albania managed to win their first match in the Nations League against Israel. It turned out to be the only win in this group stage, however. That loss turned out to be expensive for Israel, as they won both of their home matches against Scotland and Albania. An away win against Albania would have put them in a good position to promote, but now they needed at least a draw in their away game against Scotland to gain promotion. Israel took an early lead at Hampden Park, but three goals by James Forrest gave Scotland the best possible chance of winning the group. One more Israeli goal was scored, but Scotland were the happy winners.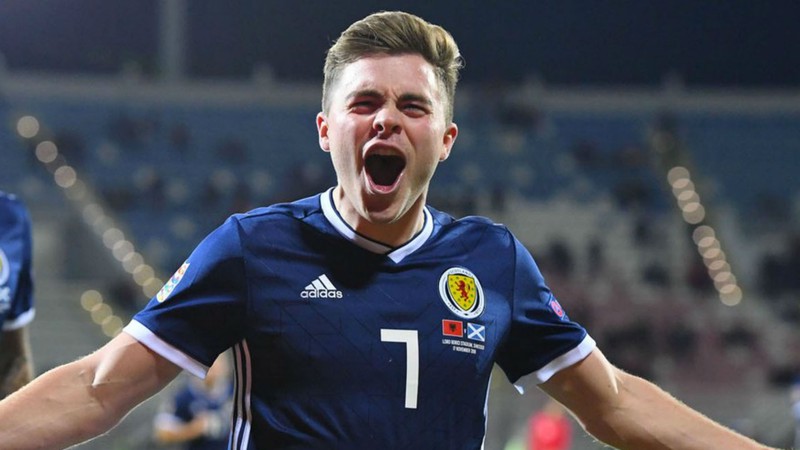 Greece and Hungary were favorites to promote from group 2 in the first group that contains four nations. Estonia and Finland were expected to be the weaker nations here. However, when Finland started with a 1-0 win over Hungary the challenge was on. Another two small 1-0 wins against Estonia (twice) put them on nine out of three in a very comfortable position. When they also managed to win 2-0 against Greece promotion was almost there. Greece aimed to keep their chances alive until the last match if they would win against Finland at home. They did but should have won at least with 2-0 or better to give themselves a chance in the last meeting with Estonia. Now that last match was no longer important, which allowed Estonia to book their first ever Nations League win.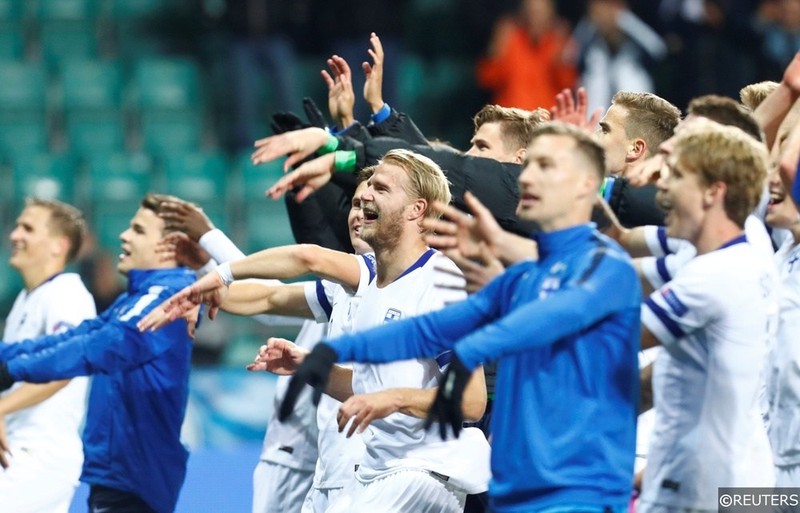 Group 3 was tight with Bulgaria and Norway clearly being the two better teams here. With me as a supporter inside the Vasil Levski Stadium in Sofia the second group match against Norway. The first step towards the group win was done, but Norway won the return match, also with 1-0. Both teams were equal in points with two matches each to play, Norway one goal ahead in goal difference. In their next match, both nations dropped two points in 1-1 draws away to Slovenia and Cyprus. Bulgaria had another 1-1 draw against Slovenia at home in their last match, whereas Norway managed to beat Cyprus with 0-2 to win the promotion. Slovenia and Cyprus both relegated to League D, due to coming one nation short in this league, and Cyprus being the weakest third-placed team.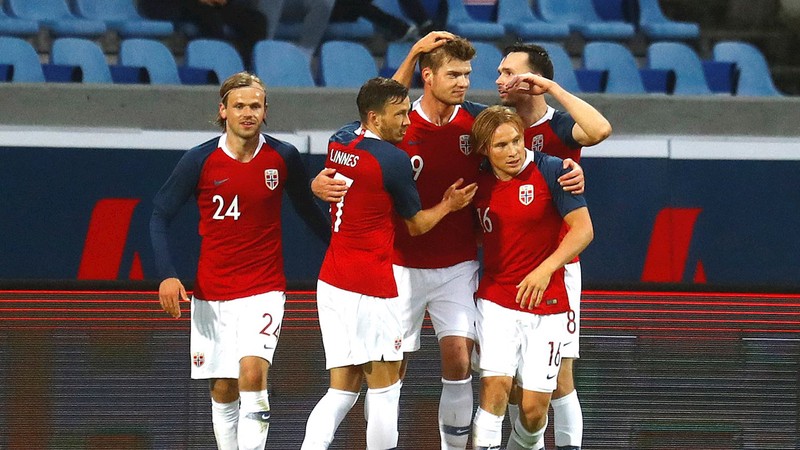 On the 7th of September, I was in Romania, and when I found out that they would play against Montenegro that day, I wanted to buy a ticket and visit the match. Unfortunately for me, but luckily still on time, I noticed that the match would be played without any fans in the stadium due to an outstanding ban from the UEFA. That was a pity for me as I really wanted to take that opportunity. In the empty stadium, both teams did not score, which in the end turns out to be a very important draw in a negative way for Romania. Both Romania and Serbia managed to win all their remaining matches in the group, with the exception when they would play each other. In such situations, the game ended up in a draw twice. Serbia, therefore, ended up as the group winner, gaining promotion to League B, whereas Lithuania ended up at the bottom with no points at all.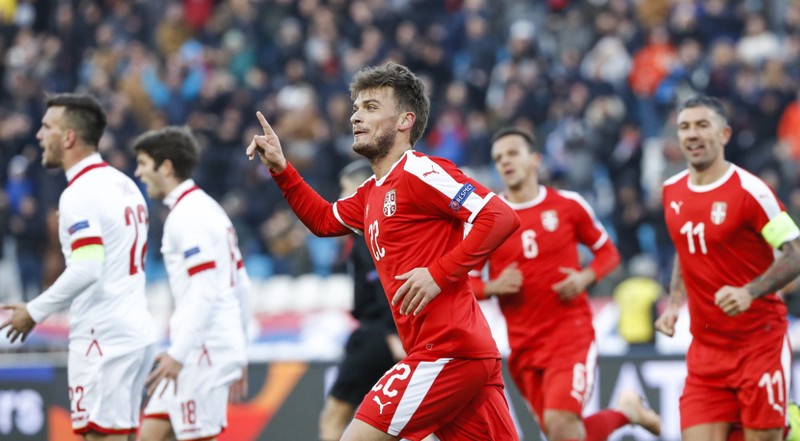 Promoted: Scotland, Finland, Norway, Serbia
Relegated: Estonia, Cyprus, Slovenia, Lithuania
League D
No relegation in League D, only promotion places up for grabs.
In a group with Kazakhstan, Latvia, and Andorra it was Georgia that way too strong for the other teams. Strangely enough, it was last placed Andorra that was the only team that managed to take points away from the already qualified Georgians!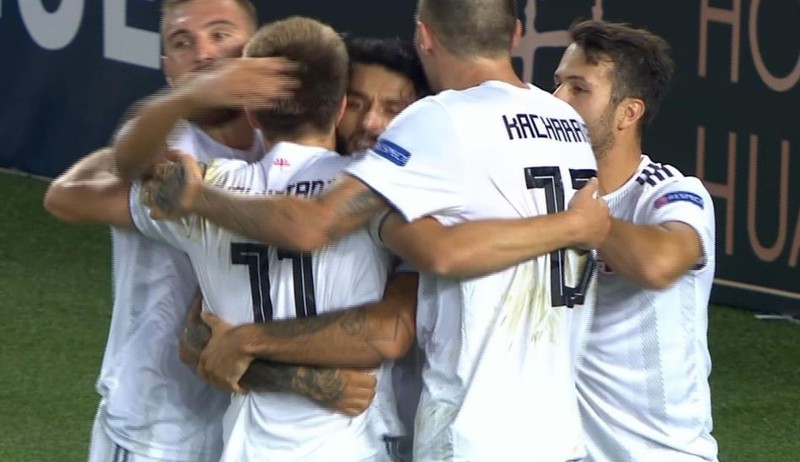 Belarus and Luxembourg were the stronger teams in the second group of this competition. Belarus lost a couple of points due to two 0-0 draws against Moldova. In the other matches, they were superior, also in their matches against Luxembourg. In the end, it was Belarus that became group winner and gained promotion.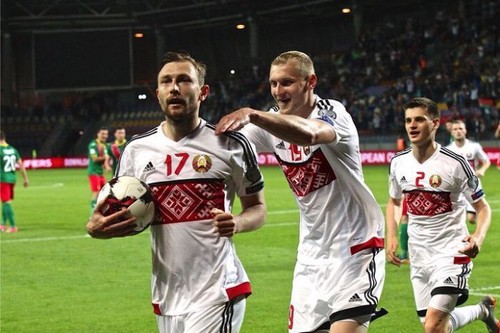 Azerbaijan and Kosovo were the two nations in group 3 that were going to fight for the promotion to League C. They started against each other in a 0-0 draw in Baku. Kosovo then won three of their next four matches and had one draw against the Faroe Islands. Azerbaijan, on the other hand, won twice against the Faroe Islands but did not manage to win against Malta (two draws). With one match to play Kosovo was leading Azerbaijan by two points. An Azeri win would make them group winners, but Kosovo had their minds set on promotion and trashed Azerbaijan in Pristina 4-0.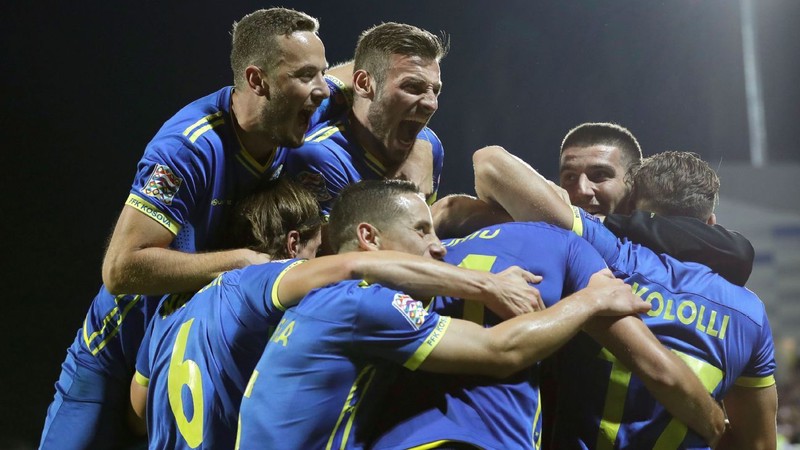 FYR Macedonia is the last nation in this group stage summary to win promotion to League C. They were the best team by far in this division and should be capable to become a stable team in League C in the next edition of this competition. Armenia, Gibraltar, and Liechtenstein had no chance at all against FYR Macedonia. Well, there was this one match, which does not make any sense if you look at all the other results in this group. After Armenia lost 1-0 at home to Gibraltar they suddenly won, three days later 4-0 against that superior Macedonian team. Macedonia conceded five goals in six matches, of which Armenia scored four in one match. A total off-day for goalkeeper Stole Dimitrievski who made some crucial errors that match that helped the Armenians. On social media, there were discussions about match-fixing after this match.