Currently, football is on hold in Ghana after Tiger Eye PI, a private investigation company released videos and audios about corruption in Ghana football. The Ghana Football Association was permanently banned by FIFA from engaging in any and all football dealings and was also given a fine. The government decided to dissolve the Ghana Football Association and Fifa set up a normalisation committee to revamp football in Ghana and start the association afresh.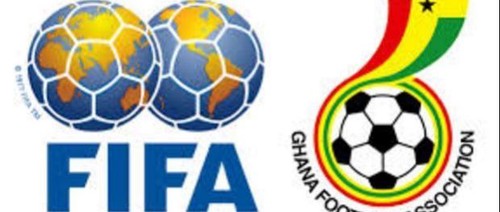 This am was set up in September 2018 and they will officially stop work on 31st March 2019, they were to work for 6 months. Lot's of people have argued that they don't really see them doing any work and they are just being paid for nothing. The vice chairman of the committee, Ms Lucy Quist has also stated that Ghanians should stop denting the image of Ghana football or finding sponsorship for the league and teams will become very difficult as nobody will want to sponsor a league with bad reputation.
So far, clubs in Ghana often play against each other to stay fit and we still don't know when the league officially resumes. There was no league competition for the 2018/2019 league season and a lot of clubs are finding it difficult paying their players for doing nothing. A lot of other clubs are also loosing their key players to other countries since the players don't just want sit down and be out of shape and form.
Football in Ghana was put on hold after several high profile Ghana Football Association officials and Ghana Referee Association members were seen and heard taking bribes to change outcome of games. Over the years, people have complained about illegalities in Ghana football, but there had never been substantial proof until Anas Aremeyaw Anas and his Tiger Eye PI team made this discoveries.
The video by Tiger Eye PI was labelled **Number 12**. Most Ghanaians welcomed the idea of dissolving the football association so measures could be put in place to bring about normalcy but it seems their patience has run out as they don't really know what the next steps are. We are all waiting patiently for the suggestions from the Normalisation Committee on how to move Ghana football forward.