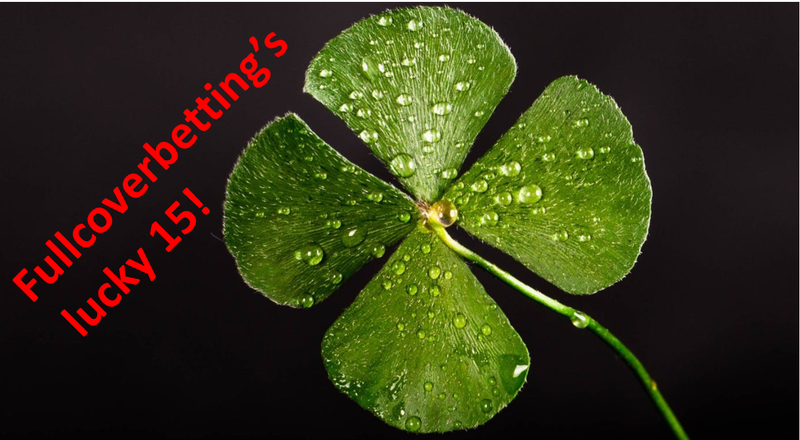 Yesterday we had the first attempt in the Lucky 15 correct score betting.

To bad, we didn't succeed with guessing 1 correct. It could have been better. In the game Heracles - De Graafschap, Heracles scored the 4th goal in the 92th minute. The 3-0 had odds of 13, so if I would have nailed that one the loss would have been minimal.
Monaco - Nimes did end on a 1-1 draw. The prediction for this one was a 2-1 victory for Monaco. Monaco did have 9 goal attempts in the second half, but they failed to score the second goal.
Waregem - Kortrijk was a complete miss. My money was on a victory of Waregem, but they failed. This happens in sports betting. Should have listened to @costanza who was on a victory of Mouscron.
In Sassuolo - Empoli the goal spread was correct. Sassuolo did win with a 2 goal difference but in stead of the expected 2-0 it became 3-1.
Todays ticket
Today I did pick 2 games from the Jupiler Pro League and 2 games of the Premier League.
Lokeren vs Mouscron
Mouscron did win their first game last week, but I don't see them repeating this again. Both teams do have a negative goal ratio so both will try to score as soon as possible.
From the last 5 Lokeren - Mouscron fixture 2 did end in a 2-1. So that is the score which will be on the ticket. It has odds of 8.5.
Eupen vs Oostende
In my opinion this should result in an easy victory for Oostende. The gap between the teams is at the moment 3 points. If Oostende wins this games and will have a nice and quite season in the middle of the pack.
Eupen well I don't fancy them. That why I did end up with a 1-3 victory for Oostende with odds of 21. If this one lands, it is enough to make a profit.
Man United vs Wolves
Although United did have a midweek game, they should be able of easily keeping the 3 points at home. While the Wolves won both of their away games, playing at Manchester is something different. Their last 5 visits to Old Trafford did result in loosing the game, this streak will continue. They will go home after a 2-0 defeat! Odds are 7.5 for this.
Leicester - Huddersfield
Last season this game did result in a 3-0 victory for Leicester. Leicester played twice at home this season and did won one and lost one againt Liverpool, no shame in that.
Huddersfield got crushed in the beginning of the season away at City with 6-1and the other away game was a surprising 1-1 draw on Everton.
I do expect a close game here, where Leicester will win at the end with 2-1. Odds 8.5!
Today's Ticket:

Cheers,
Peter