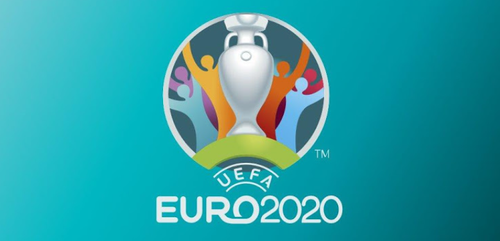 During this international break we will know which teams are directly qualified for Euro 2020!
Let's see what is the program for today and which teams still have a chance!
Group H
In group H France and maybe surprisingly Turkey are leading the group with 19 points. On a third place we do find Iceland with 15 points!
Both Turkey and France can qualify this evening! But thing for France are a little bit easier than for Turkey!
France has a home game planned against Moldavia, which is last in the group with 3 points out of 8 games and a negative goal difference of -22. So no doubt that France will win this game. If they do what expected that will be qualified for Euro 2020 regardless of the outcome between the game Turkey – Iceland!
Turkey needs at least a draw to be able to book the tickets to Euro 2020! But this will be tougher than we can think! Iceland did win their home game against Turkey with 2-1. This was the only loss of Turkey in this campaign! But even if Turkey does loose the game, they are still in the driving seat. A win in the last game an away game against Andorra, I can't see it going wrong for Turkey! But of course it is always nicer to the qualify at home for the home crowd! And yes it would be great to see Turkey again on a big tournament!
There is also the game between Albania and Andorra, but this is just a game in the sideline!
Group A
Also in group A this evening games will be played. Looking at the standings there are still 3 teams in the running! England is leading the group with 15 points, followed by Czech Republic (12 points) and Kosovo (11 points). All teams still have 2 play 2 games but as it looks England is already qualified. This because they do have a won at home against the Czechs with 5-0 but loosing away with 2-1. So they are leading on aggregate!
And with the home game against Montenegro this evening they can celebrate in style with their fans!
All eyes in this group will be on the game between Czech Republic and Kosovo. Kosovo needs a win to keep their dreams alive. Kosovo did win the home game against the Czech republic with 2-1 but their away record is not so impressive. If they fail to win this evening it is probably over and out. Their last game is a home game against the already qualified England, which maybe opens possibilities, while the Czech Republic has the easier away game at Bulgaria!
Prediction: England and Czech Republic will qualify for Euro 2020!
Group B
Also in group B games will be played. In this group Ukraine is not only already qualified for Euro 2020 but is also already the winner of the group!
Portugal and Serbia will decide who will join Ukraine at the Euros!
Portugal has a one point lead over Serbia and has the easier home game against Lithuania (last in the group with 1 point) even with the form dip of Cristiano Ronaldo this should be an obstacle for Portugal in trying to qualify!
Serbia also has a more or less easy home game against Luxembourg, but this one is a little bit tougher than the one for Portugal. So probably it will be decided in round 10 when Portugal visits Luxembourg and Serbia receives Ukraine.
My prediction is that Portugal will be there in the Euros, but it will be decided on Monday! Probably both Serbia and Portugal will win their both games!
Cheers,
Peter