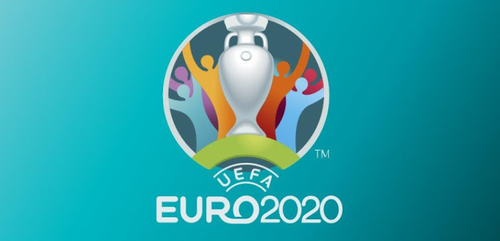 Well already 17 teams are assured of a place in the Euro 2020. And this evening 2 teams can be added to this list. But this evening is also important for the seeding of the Euro 2020!
First let's have a look at the groups with games this evening!
Group D
This is the most interesting group of this evening. Still 3 teams are in the running to secure a place at Euro 2020. At the moment Denmark is leading the group with 15 points, followed by Switzerland with 14 points and on the third place we do find Ireland with 12 points!
Strange but true but Switzerland has the best paper to secure their place. Not only do Denmark and Ireland face each other, but Switzerland has an away game planned in Gibraltar!
Denmark is qualified with a draw while Ireland does need to full 3 points. If Ireland should win the game they will qualify for the Euro 2020. When two teams do have the same amount of point, the head to head record is the tie breaker. So the equalizer in the 85th minute of the game in Denmark could suddenly become the golden goal!
If Denmark will draw they are guaranteed to be in group B together with Russia on the Euro 2020!
Not of the teams from this group can become a seeded team in the draw of the Euro 2020!
Group F
We already do know that in Group F Spain and Sweden did qualify for the Euro 2020. But there is more at stake in this group! With a win Spain is guaranteed to be a seeded team. They already know that they will play in Group E at the Euro's but they do need the 3 points against Romania to be the seeded team in this group!
Group J
Another group where everything is decided! Italy does win this group and is already assured of being a seeded team in the draw for the Euro 2020. This mean that they will be in group A.
Finland will make his debut on Euro 2020. They have never played a European Championship before. Finland does need a win to have a change at pot 3 during the draw!
Seeded teams
At the Euro 2020, they round robin round will be played in 6 group of 4 teams. At the moment 4 teams are already be assured to be seeded.
These are Italy, Belgium, England and Ukraine!

It all depends on the result of Spain this evening and Germany tomorrow. If both teams do win their games these will be the seeded teams and the group they will play in!
Group A: Italy
Group B: Belgium
Group C: Ukraine
Group D: England
Group E: Spain
Group F: Germany

Ukraine will get Group C because Russia did qualify and will play in Group B as host. Due to the problems between Russia and Ukraine the UEFA has decided that both mean may not play in the same group. This makes Belgium the seeded country of group B.
If Denmark win this evening and Germany wins tomorrow than we already know 3 countries of Group B: Belgium, Russia and Denmark.
If Germany win, we will also already know 2 countries of Group C, which are Ukraine and the Netherlands.
We also already know that Italy, the Netherlands and England will play all 3 games of the first round in their own country!
Cheers,
Peter