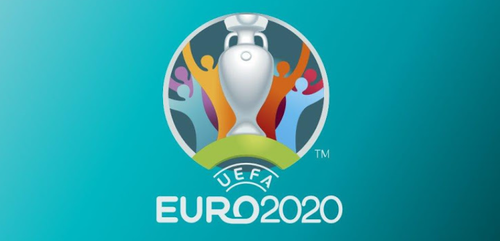 After this evening we will know already 20 of the 24 teams who will participate next summer at the Euro 2020. We will also know which teams still will have a chance to qualify via the Play offs. 16 teams will play those play-offs.
Still games in 3 groups will have some games these evening. Some or already more or less friendly games!
Group C
In group C it already has been decided that Germany and the Netherlands will go to the Euro 2020. Both teams also already know their group in which they will play in because both countries are one of the 12 hosts. The Netherlands will play in group C and already even know the dates they will have to play the group games of the Euro 2020.
Germany will play in group F.
Both teams can still become seeded for the Euros. Germany will be one of the 6 seeded teams if they win at home against N. Ireland. The Netherlands not only needs to win, but they also have to count on a misstep of Germany and need to win with a margin of more then 3 goals. If Germany fails and the Netherlands win isn't big enough, probably France will be a seeded team.
Group E
Croatia is already qualified and has played all their qualification games. And they also now that they will be in pot 2 for the draw of the main tournament.
It will be or Wales, Hungary or Slovakia who will join them. Wales and Hungary do face each other this evening in Wales. I do give Wales a slight advantage over Hungary. They do play at home and haven't lost at home during this qualification, but they do need a win. Hungary's away record isn't great. With a hard win away at Azerbaijan and losses at Croatia and Slovakia.
But a draw between these probably will mean that Slovakia will qualify directly. They do have the rather easy away game to the already eliminated Azerbaijan. If they do win, which is expected and the other games is a draw, they have grabbed their ticket. They do beat Hungary on aggregate results and Wales will have a point less!
Group G
In Group G everything is already decided. Poland and Austria did qualify for the Euro 2020. But Poland still has a slim chance of becoming a seeded team. Both lot's of things must happen for this.
First Germany will have to loose and The Netherlands may not win. There is even a chance that if Germany doesn't win but the Netherlands does that they still can be seeded, but then they need to win with 6 more goals than the Netherlands does. With a home game against Slovenia this isn't a very likely scenario to happen.
Group I
In group I Belgium already won the group but they do have a date with history this evening. They can match the perfect record of Italy this evening with a win against Cyprus. It would be the first time for Belgium that they would qualify with a perfect record and the 8th team ever to succeed in this!
Belgium will also be supporting Germany, because if Germany win, Belgium will play in group B with Russia and Denmark. The fourth team would be a team from pot 4.
So, let's go and make some history this evening!
Cheers,
Peter