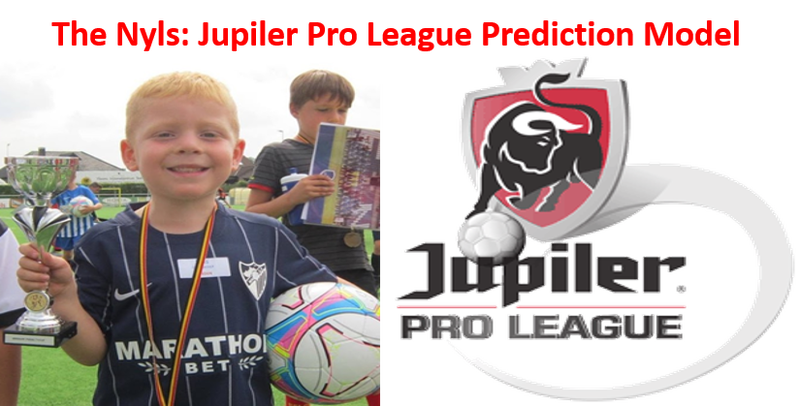 There are 2 more round to be played before new year and before the winter break of two weeks kick in. In the beginning of January the transfer window will open and I do expect a lot of incoming transfers!
Statistics 2018-2019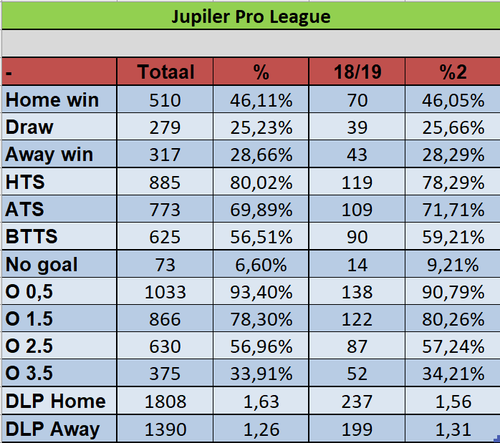 Round 19 did gave us 6 home wins, leaving us behind with 1 draw and only 1 away win. This brings all 1X2s more or less on par with the 3 years average.
Also strange that there were only 2 games where both teams did find the net. If we look at the average of this season it should have been 4 or maybe even 5. Still way above the 3 year average.
Also only 2 games were 3 or goal were scored. Bringing this season average a lot closer to the 3 year average.
Ranking

Quite some upsets in the past round. At the top of the table Genk was the clear winner and did expand their advantage to 7 points. Antwerp and Brugge are both on the second place.
Gent on the other side did loose their play off 1 spot. But I don't yet want to write them off for the play offs.

At the bottom of the table there wasn't much movement but the team are closing in on each other! Hence my prediction for a lot of incoming transfer. Eupen maybe is already on a safe place with 8 points above the relegation place. All other 4 bottom teams aren't safe yet. Probably 25 points are needed to be safe after 30 games!
Round 20

Cheers,
Peter