As some of you following my articles will already know, I deliver a weekly piece where I provide previews of the upcoming Bundesliga matches, including my weekly predictions. I am now planning something where you can try and beat me at my own game, and win SCR!

This is just a plan at the moment, and I am looking to establish the level of interest. If you think you might be interested have have a shot, read on...
The idea

So far, apart from one pretty duff week, my weekly Bundesliga predictions for the season have gone fairly well. I am hoping that Scorum's betting platform takes off soon, so that I can look at putting this all together. But for now, I have an interim plan.
Basically, if you can better my weekly score tips and beat me at my own game, there will be 1 SCR on offer for every winner.
The scoring system

The scoring system will be familiar to those who have played on Kicktipp, either on desktop or mobile phone app (For more info, check out kicktipp.de or kicktipp.com). The idea is that for each prediction, points are scored. If you can beat my total score, then you win 1 SCR.
This is how it works. For each match, you are awarded a score of between zero and four points.
For any result that is right on the button, you score four points. This is pretty straightforward.

For any result that where the outcome and goal difference are correct, you score three points. So if you say that Mainz will beat Nürnberg 3:2 and they actually win 2:1, for example.

For any result where just the outcome is correct, you will score two points. This includes all drawn matches where the score is not exact.
All wrong predictions will score zero.
Some examples

For example, let us look at last week's matches. On the list below you will see my predictions, the actual results, and in bold the points I scored for each match using the above system:
Prediction: Bremen 2:0 Wolfsburg. Result: Bremen 2:0 Wolfsburg (4 pts)

Prediction: Dortmund 2:1 Augsburg. Result: Dortmund 4:3 Augsburg (3 pts)

Prediction: Hannover 1:1 Stuttgart. Result: Hannover 3:1 Stuttgart (0 pts)

Prediction: Mainz 0:1 Hertha BSC. Result: Mainz 0:0 Hertha BSC (0 pts)
Prediction: Düsseldorf 2:2 Schalke. Result: Düsseldorf 0:2 Schalke (0 pts)
Prediction: FC Bayern 3:1 Gladbach. Result: FC Bayern 0:3 Gladbach (0 pts)
Prediction: Freiburg 1:3 Leverkusen. Result: Freiburg 0:0 Leverkusen (0 pts)
Prediction: Hoffenheim 1:2 Frankfurt. Result: Hoffenheim 1:2 Frankfurt (4 pts)
Prediction: Leipzig 2:0 Nürnberg. Result: Leipzig 6:0 Nürnberg (2 pts)
So as you can see here, I scored a total of 13 points. Not fantastic, but not bad either as getting a score of 15 or above is more difficult than it seems, especially with results being all over the place this season.
How it will work
I will continue to post my match prediction piece as usual, but will follow it with a short and sweet list where I will just lay down my predictions, using the approved three-letter hashtag codes for each team so that you can paste it in the comments with your own predictions.
For example FCB for FC Bayern, B04 for Bayer Leverkusen, FCN for FC Nürnberg, etc.
All you will then need to do is copy the list, edit it with your predictions, and paste them in the comments section.
The day after every round of matches is complete (usually a Monday but sometimes a Tuesday if there is a Monday evening match) I will go through all of the predictions and total them up. If you beat my score... You will be sent 1 SCR! Everybody can only enter one set of predictions (naturally), but there can be multiple winners. So if ten people beat me, I will have to dish out 10 SCR!
If you are interested, please upvote and drop in a comment. I am planning to kick things off with the first challenge next week - match day nine!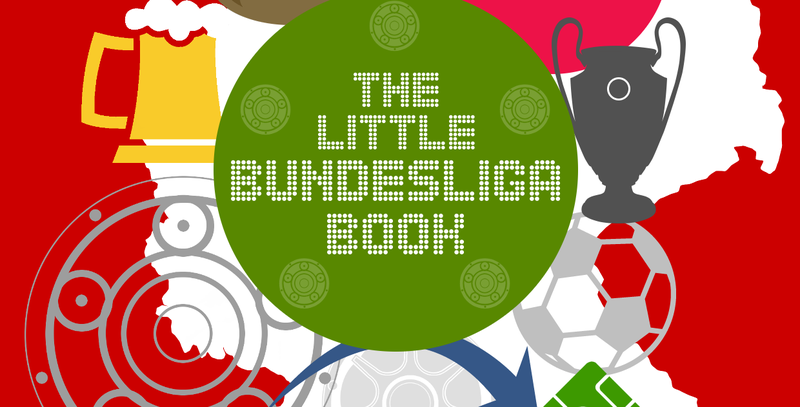 For more Bundesliga fun stuff, check out my Little Bundesliga Book project. Copies of the 2016 pocket book are still available, with the aim of raising funds for a new edition at the end of this season.