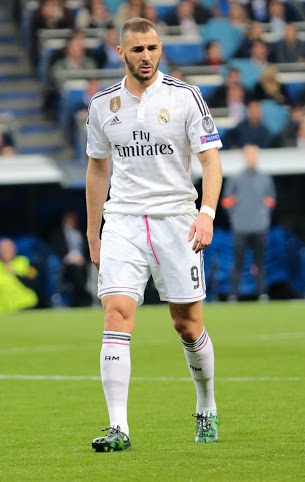 All prolific strikers have one thing in common and that is 'Hunger'. An insatiable hunger to score goals. To satisfy this hunger, they become ruthless.....in front of goal. Karim benzema once had this hunger and ruthlessness but they seem to have disappeared into thin air. Which makes me ask the question ' What happened to Benzema's Ruthlessness?!'
Benzema didn't lose his ruthlessness in one day. It was a steady process that began a long time ago and the end result is what we are seeing today. After the departure of Cristiano Ronaldo to Juventus, there has been a vaccum on who will fill his shoes and become the team's main goal threat next season. It's unclear who that is right now but it is sure that Karim Benzema is not even a contender.
Benzema made himself known at Lyon in 2007/08 season when he scored over 30 goals and Lyon won it's seventh straight League title. He won the award for the league's best player and moved to Real Madrid the following season. He initially played second fiddle to Gonzalo Higuain but became the team's undisputed striker after the departure of the Argentine.
Karim Benzema's seasons in goals
11/12: 32goals, 19assists
12/13: 21goals, 21assists
13/14: 24goals, 16assists
14/15: 22goals, 15assists
15/16: 28goals, 8 assists
16/17: 19goals, 9assists
17/18: 12goals, 11assists
Until 16/17 season, Benzema has managed to cross the 20 goal mark. Last season was the worst of his career which saw him scoring only 5 goals in La Liga and 12 in all competitions.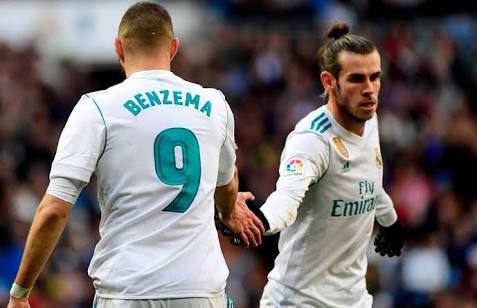 The issue with Benzema is that he is too selfless. He's perfectly okay with Ronaldo and Gareth Bale dominating the headlines. He seems to have no ambition whatsoever. His ability to dribble and link play remains superb but his shooting and goalscoring has dipped to critical levels.
Plain and simple, he's no longer the precise finisher he used to be. The disturbing thing about Benzema is that he's averaged few shots than game Ronaldo, Asensio.
Benzema's decline in goalscoring can only be blamed on his selflessness. He's got no desire to score which is reflected in his unwilligness to shoot. He's gotten so comfortable letting others score that he himself forgot how to score. He will only shoot the ball as a last resort else he'd happie pass to another teammate. He's lost his hunger, he's lost his ruthlessness.
Karim's change of style is mainly to accommodate Cristiano's evolution. Ronaldo has evolved to be one of the most deadly striker ever. Benzema drifts out wide to accommodate Ronaldo's clever run into the box. Infact Carlo Ancelotti once said the best striker to play with Ronaldo is Karim Benzema. Benzema has gotten so used to playing a supporting role that he doesn't seem to know how to kick the ball again.
Now, Ronaldo has left the club and the time for Benzema to get back into goalscoring form is now. First of all, he has to display the 'hunger'. The ruthlessness will follow suit. Although we may see a lot of wayward shots at first, Benzema might just hit his stride again.
Perphaps, he will be able to regain his ruthlessness under Lopetegui but that remains to be seen. But a striker's job is to score goals at the end of the day and Karim should be thinking about how to go about that next season.
That will be all. Thanks for reading and feel free to comment.
FutbolJoker................