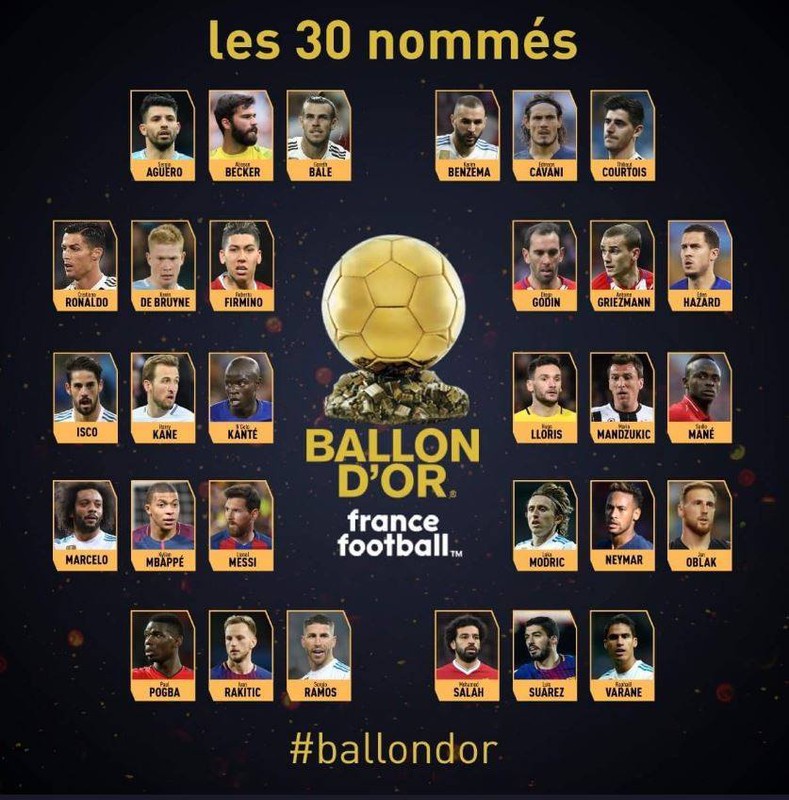 France Football has published list of the 30 footballers of which will be chosen the winner of Golden Ball, according marca.com.
Real Madrid is team with most representatives: Bale, Benzema, Courtois, Isco, Marcelo, Modric, Ramos and Varane.The other finalist of Champions League, Liverpool has four players: Salah, Firmino, Mane and Becker. PSG and Barcelona have three players, and Manchester City, Juventus, Chelsea and Tottenham two. Pogba is the only footballer from Manchester United.
Messi and Cristiano Ronaldo are, of course, among the nominated players. They won the last ten Golden Balls, but this year favorite is a French. Antoine Griezmann won World Cup with the national team of France, Europa League and Supercup of Europe with Atletico Madrid. He was the leader of France at the second World Cup won by his country after that from 1998. Then also a Frenchman won the Golden Ball. Zinedine Zidane scored two goals in final with Brazil. The winner of trophy will be announced on December 3 at Paris.