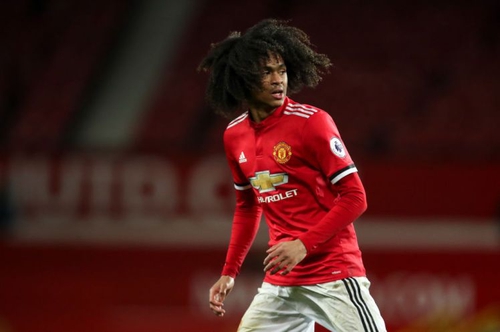 Tahith Chong impressed Jose for his 30-minute debut in Manchester United's 1-1 draw with Club America on Friday morning.Chong impressed on the wing before and after the goal, and though Mourinho sees physical limitations in the youngster at this stage.
Mourinho told MUTV: "He was good. He came with the intention to show, and in a moment where we have no strikers on the pitch, Martial was the only one and then he left, so we needed people to create, have some initiative, which he did.The action for the cross for the goal is a beautiful action. He was enthusiastic, he was confident to play.
"Of course physically he has his limitations, and when he has one more touch and he allows that body contact of course he loses it, but when he makes the ball move and attacks people one against one, he has quality. He's a good kid".

Overall, Mourinho felt the friendly draw was a good training session.It was good. After five days of training, you need to play and it's good to play against a team that is three days away from starting the Mexican league.