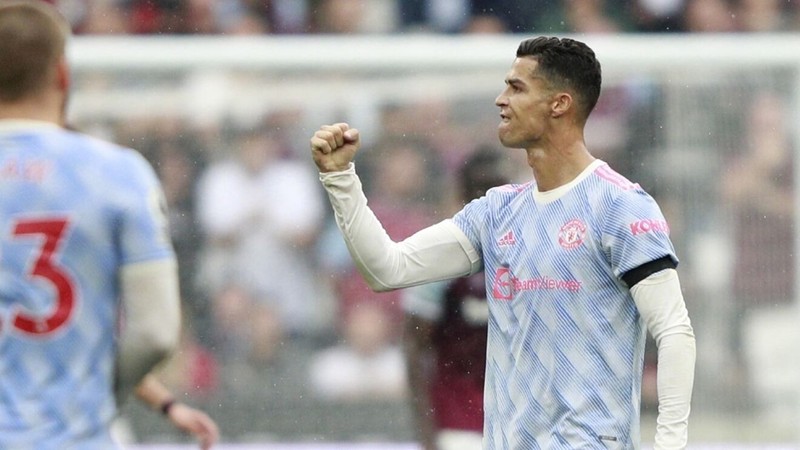 Manchester United were hosted by Westham in their fifth match, the team has stepped up their game since the return of Cristiano Ronaldo to United.
The English giant suffered an unexpected defeat during the week against Young Boys in the Uefa Champion League and we expected to see them return to winning ways. Benrahma got the opening goal for the home side in the 30th minutes of the match but Cristiano was able to pull one back for United just five minutes later.
Westham played an awesome match against United in the absence of Antonio, he would have been a huge boost to the team forward. They had lots of opportunities but couldn't get a goal due to the United defense.
United also pushed hard but wasn't lucky, Ronaldo had chances he couldn't convert to goal. The search for a goal went for both sides, the two teams created countless chances but were unable to get the job done.
One minute to the end of full time, Jesse Lingard who spent his last season on loan at Westham put United in front for the first time in the match. It was a stunning strike and no one saw that coming until the prolific striker took the decision which resulted in a goal.

We thought the drama was over but a suspenseful scenario came up, Luke Shaw unintentionally stopped a shot with his hand in the box which resulted in a penalty.
Westham United had the opportunity to cancel United's lead, a point would be good compensation for their efforts in the match. The Westham United coach made a change for Noble to come in just for the penalty due to his superb skill when it comes to a penalty but things didn't go as planned.
United was able to go home with all three points as De Gea went all out to save the penalty, the victory was all Untied needed after their terrible experience against Young Boys in the Champions League.