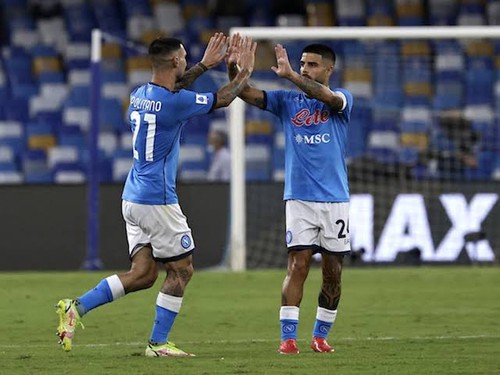 The look of things in the Italian Seria A looks like there has been a change of power in the league, it is not more of a change but a particular team seems to be taking every match as a final.
The exit of big names like Ronaldo, Lukaku, and others took lots of attention away from the league but the teams in the league ain't letting that affect what they are offering and some have even stepped up their playing style and it paid off for them.
Napoli is one team that has caught my attention in Serie A this season, they have stepped up their game and might be aiming for the title this season. They are one among the very few teams that have won all their league matches in the 2021/22 season.
Inter Milan ended Juventus dominance in the league last season and we could be seeing a new champion at the end of the new season but it would be too early to judge or predict any team to lift the title.
The champions are still very much in the race after five matches but Napoli looks charged up for something bigger this season.
Napoli last won the title in the 1989/90 season but has ended up as runner-up four times after that. As it stands, the team has greatly developed with players who are hungry for success.

Could this season be the turnaround?
Why not? But nothing is impossible when it comes to football because the team's determination could eventually lead them to success. They have gathered 15 points so far from five matches this season and Juventus was part of the team that stumbled again Napoli.
The team looks charged up as they pulled another stunning victory today against Sampdoria, Napoli trashed the home team 4 - 0 after ninety minutes of action.