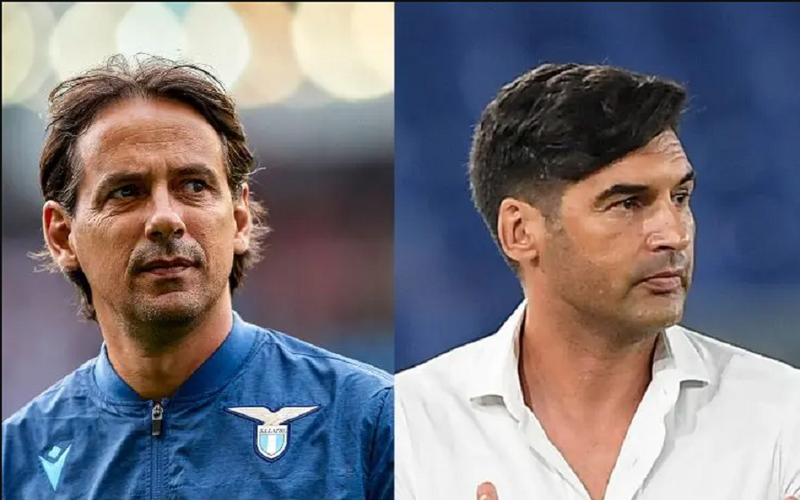 The Rome Derby this year could have been a very important match for the Giallorossi.

In a situation of transition, with a new President and Sporting Director, Fonseca's team finds itself in third place in the standings and, on the eve of the super challenge against the Biancocelesti cousins, they had the concrete possibility of getting closer to the top, exploiting above all the contemporary challenge between Inter and Juventus, which could have slowed down both competitors or at least one of the two.
This was not enough and neither was the great charge of the fans who affectionately attacked the bus before the match to trigger that extra gear in the minds and legs of the players to conquer and dominate the game.
Indeed, AS Roma leaves the field with broken bones and with many question marks, albeit in a championship that is all in all positive, but after having already shown strong gaps in the matches against Napoli and Atalanta.
Whose fault is it?

There is no single person in charge, this is clear.
But certainly Fonseca clearly lost the challenge against his colleague Inzaghi, both in the approach and in the way of interpreting spaces and movements in relation to the opponents.
Beyond the bad night of Ibanez, there is no pitch zone in which Lazio has not dominated. On the wings, Marusic and especially Lazzari annihilated their direct opponents, always keeping them behind and continually putting them in difficulty.
In midfield, Lazio managed to never let Villar play and to stem Veretout, as Leiva and Milinkovic-Savic always had control of the situation. In any case, the young Spanish player of AS Roma would have had very little chance, because the movement of his teammates in front of him was really insufficient.
In Lazio, however, Immobile continually challenged Mancini and Smalling, without fear and with his usual desire to split the world. Luis Alberto, then, moving between the lines, exploited all the loose balls and worked as an advanced point guard, verticalizing, shooting or opening the game on the wings.
After the 2-0, Lazio were able to close and defend in a rocky and compact way, restarting in a lightning-fast way and risking very little in defense.
A masterpiece signed by Simone Inzaghi who, it must be said, was also helped by the nightmare night of the rivals, but who really has many merits in the search for tactics and winning organization.