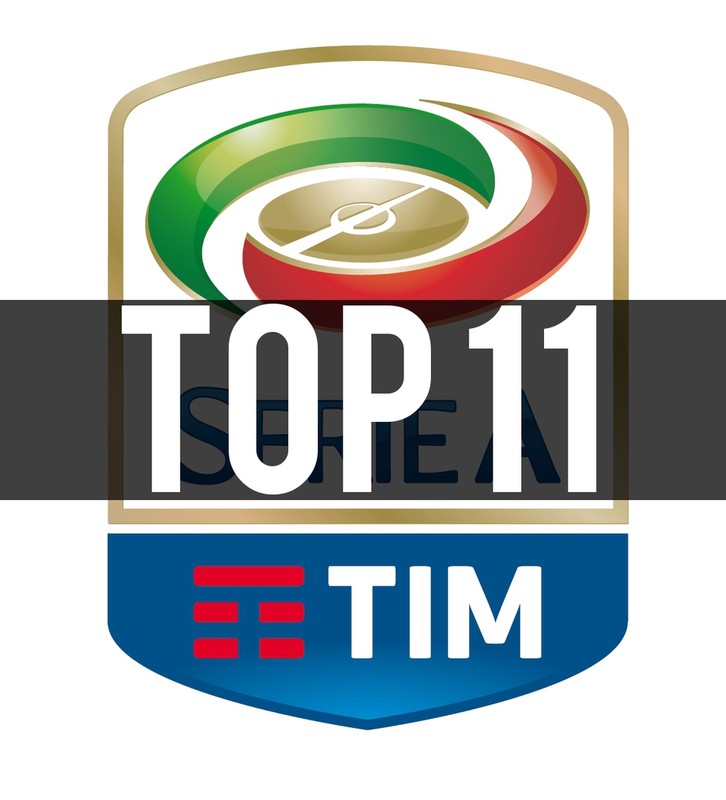 Hello to all my Scorum friends!
The first part of the Serie A League 2018/19 has ended.
Until now, there have not been many surprises regarding the rank. Juventus FC was announced as the favorite and has largely confirmed this, managing to score 53 points out of 57 available and closing the first half of the season with 9 points ahead of SSC Napoli.
What I want to do for you today is to analyze what have been the 11 best players up to now and create a hypothetical team formed by these top performers.
In this case, you will see that there will be some surprises.
I hope this work like all the lovers of statistics like me.
These are the parameters with which I have selected the best players:
They must have been present at least half of the 19 matches played so far

I examined the average vote without considering bonus/malus deriving from goals, assists, yellow and red cards (Data source Fantagazzetta.com)

Clearly, the line up is formed with a criterion of tactical-technical logic
Ok, let's start!

---
GK - ALESSIO CRAGNO (Cagliari Calcio)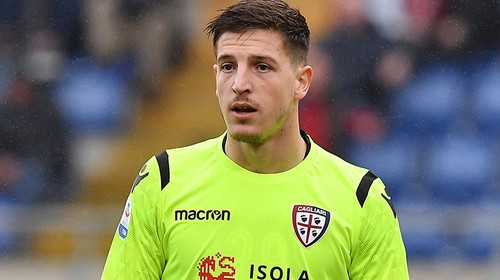 Probably many of you expected to see Szczesny or Handanovic as goalkeeper for this Top Team. But the best between the goal posts is Alessio Cragno, 24-year-old Cagliari Calcio goalkeeper.
He played all 19 matches and, despite having conceded 25 goals, he had guaranteed excellent performances and continuity. In addition, he has already saved 2 penalties, the first to the U.C. Sampdoria forward Kownacki, the second to Kevin Lasagna in the last round of the championship against Udinese.
Average: 6,42

---
CB - GIANLUCA MANCINI (Atalanta BC)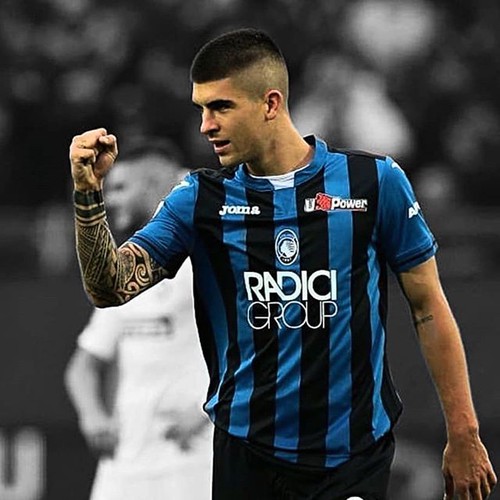 The first defender who is included in these Top 11 is Gianluca Mancini. The young player from Pontedera had already shown his qualities last season, but in this, after the departure of Caldara, he became a defense pillar of the amazing Atalanta of Mister Gasperini.
Equipped with excellent sense of position, he has an irrepressible bodily strength and is also a great header goleador. Already 4 goals scored and 1 assist too.
He also proved extremely correct, with only 2 yellow cards in the 14 matches played. Not bad for a 22 years old boy.
Is this the talent that the Italian National Team is waiting for? We all wish it.
Average: 6,29
---
CB - FRANCESCO ACERBI (SS Lazio)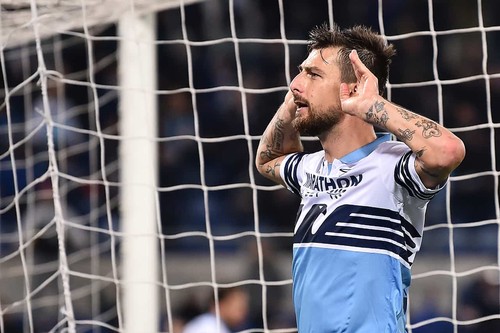 Player of great experience and incredible continuity, Francesco Acerbi is the lighthouse of the SS Lazio defense.
A true workaholic, seeing that he has passed 140 consecutive played matches in Serie A and that now he points to the reach 162, record held by Javier Zanetti.
Yet, his career was not lucky, as he had to stop twice to fight cancer when he played in U.S. Sassuolo.
This season, in addition to never missing a match, he scored 3 goals and suffered only 2 yellow cards in 19 games.
A defender that is reliability made a person. He could not miss this Top 11.
Average: 6,26
---
CB - GIORGIO CHIELLINI (Juventus FC)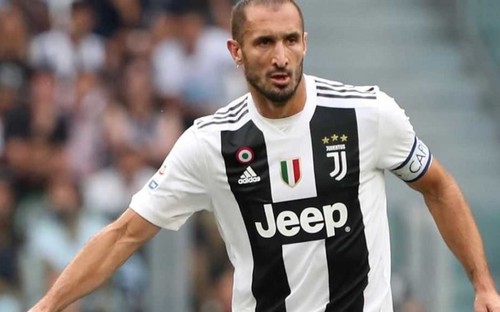 The timeless Giorgio Chiellini is once again among the best defenders of Serie A.
From this year he became the captain of Juventus FC, after the departure of Gigi Buffon and he is performing this assignment in an excellent way.
Despite his 34 years, he always manages to be decisive, ensuring solidity to the defense.
He has reunited with his historic team-mate Bonucci, but who benefited from it, was above all the former Milan player. In fact, when he is not present, Juventus defense is much less certain.
In 13 matches, 1 goal scored and only a yellow card taken.
For one who always plays so aggressively, a kind of miracle ...
Average: 6,58
---
RB/LB - JOAO CANCELO (Juventus FC)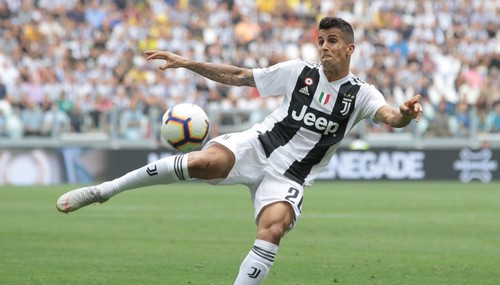 Another Juventus FC player, but this time we are talking about a newcomer. He is Joao Cancelo, probably the best right back of the Italian league.
A defender who becomes a winger, with great speed and a really important kick. He had already made his mark in last season when he was on loan to Inter FC rivals. Now, he is confirming that he is worth all the 40 million euros that Juventus has paid for him.
Started great, was forced to stop due to an injury that keeps him away from the pitch for several weeks.
He has 12 matches played, with 2 assists.
Average: 6,29
---
CM - ALFRED DUNCAN (US Sassuolo)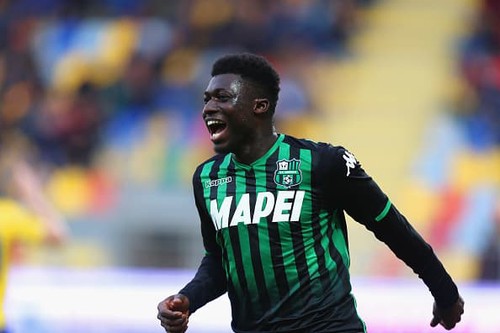 Ghanaian footballer Alfred Duncan is a dynamic US Sassuolo midfielder, who is proving to have reached his final maturation.
Equipped with a powerful shot, he is good at pressing opponents and recuperating balls.
Maybe someone will be surprised to see him in this top 11, but if some high-level teams like Inter FC and AC Milan are interested to have him, there will be a reason.
This season he has played 12 games, collecting 3 goals, 2 assists, and also 4 yellow cards.
Average: 6,42
---
CM - BLAISE MATUIDI (Juventus FC)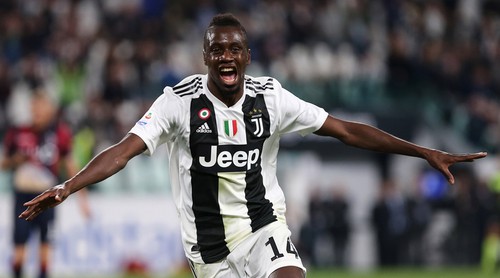 Here is one of the most underrated of the Serie A midfielder: Blaise Matuidi, the French World Champion is one of those who never catch the eye, but who always find themselves ready and always in the right place when needed.
He is a player who combines experience and intuition, which guarantees run but also quality. He is capable in opposing his adversaries, but in the same way he knows how to insert himself in the offensive zone.
In 16 matches, he scored 2 goals and served 1 assist, over and above a series of brilliant and solid performances.
Average: 6,38
---
RW - MANUEL LAZZARI (SPAL)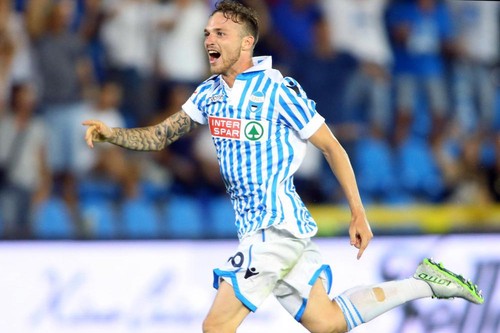 By far the best player of SPAL, Manuel Lazzari is a right winger with an explosive run and an excellent passing accuracy.
Extremely fast, he is great in dribbling and cross, and he is a very difficult player to face in one on one.
In this season, he missed only one match and he has already served 5 assists, resulting decisive in many important and critical moments for his team.
Already in the group of the Italian National Team, if he will maintain a good constancy in his playing, we will surely hear about him.
Average: 6,42
---
AM - FABIAN RUIZ (SSC Napoli)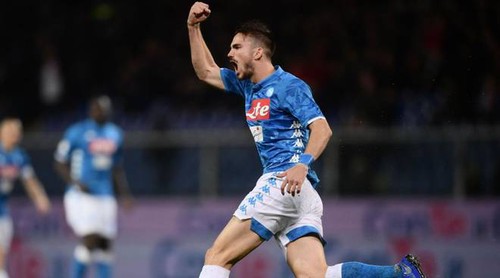 One of the new arrivals revealed to be among the strongest, the Spanish Fabian Ruiz took very little time to conquer his space in the SSC Napoli midfield and in the hierarchies of Mister Ancelotti.
Polyhedric midfielder, able to cover all the positions of the median, he knows how to maintain the ball possession, shoot from a long distance and also help in the defensive phase. A true jolly.
If we consider the fact that he is only 22 years old, we are talking about a possible world class player.
In 11 league matches, he scored 3 goals and provided many positive performances, so much so that he immediately managed to enter the TOP 11.

Average: 6,41
---
CF - FABIO QUAGLIARELLA (UC Sampdoria)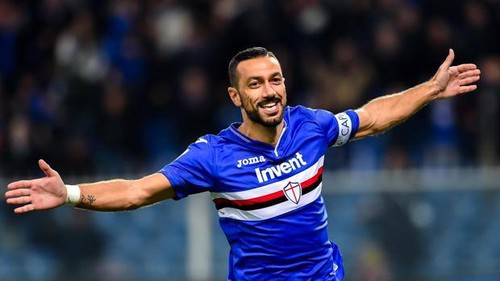 At the age of 36, the bomber Fabio Quagliarella is still among the best strikers in activity.
With the penalty scored against Juventus in the last Serie A round, the Captain of Sampdoria managed to match a very important result: score at least one goal for 9 matches in a row. Before him, David Trezeguet succeeded.
Fabio, now, aims for the absolute record of 11 consecutive matches, set by Gabriel Batistuta in the 1994/95 season.
But beyond that, it's always really a pleasure to see him playing. His goals are never common and the fans love him for his great engagement.
In the 18 matches played so far, he has scored 12 goals and 4 assists, really a fantastic result.
Average: 6,53
---
CF - CRISTIANO RONALDO (Juventus FC)

He couldn't miss, the star of the Italian League, the most awaited and acclaimed player: Cristiano Ronaldo.
After a somewhat stunted start, CR7 has found the goal and has not stopped, becoming the top scorer of Serie A.
Someone could have expected that he would have made a turn-over, but after the first half of the season the statistics are clear: he has never missed a match.
The Portuguese Champion is a cannibal and demonstrates this every time he enters the pitch.
Also thanks to his presence, the Championship seems already in the hands of Juventus. We'll see if it will be so and especially if he will able to give his team the long-awaited success in the Champions League.
Meanwhile, 14 goals and 4 assists are already in the safe. Not bad.
Average: 6,63
---
And this is the complete line up.

I've positioned the players in a 3-4-1-2 module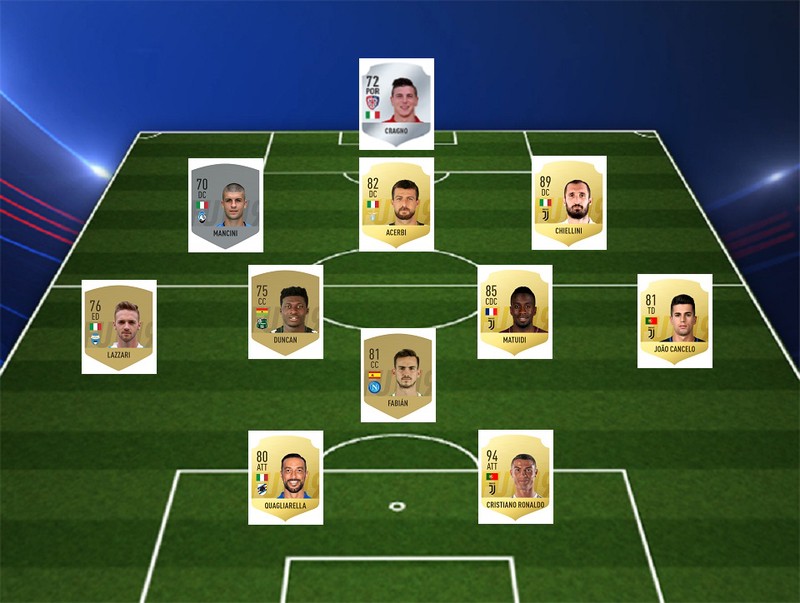 ---
Thanks for reading!!
I wish a Happy New Year to everyone!!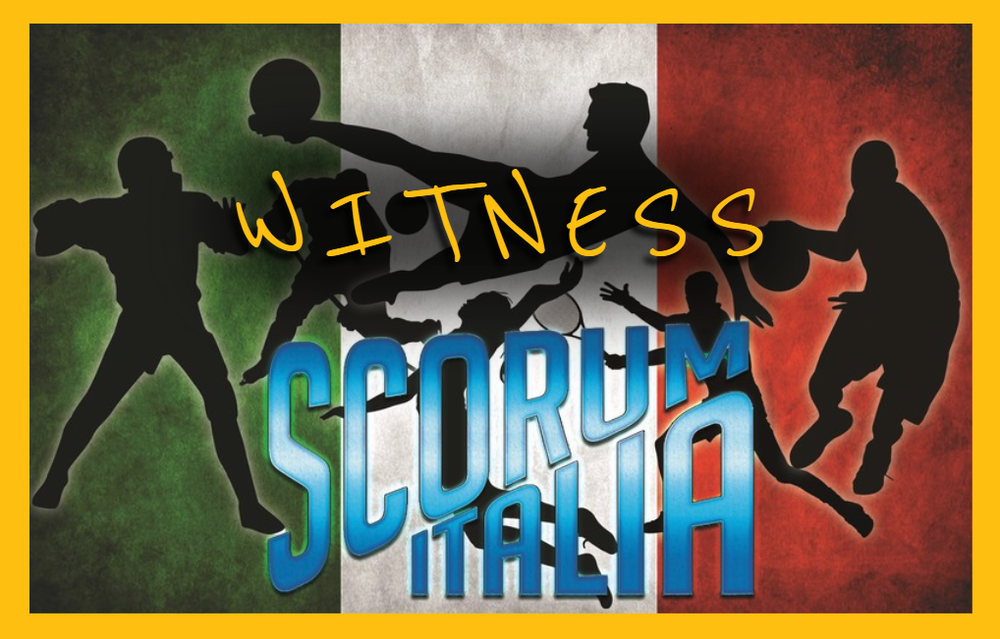 Scorum-Italia is a Witness Team
Walk the Scorum road with us!!
You can find our intro post here
For voting, go to https://guiltyparties.com/scorum/

Enter the account name and key, then click on the box corresponding to the chosen witness.
JOIN OUR DISCORD SERVER HERE