Last friendly match (6th Aug, 2018) between the red devils and FC Bayern brought an adequate overview of the two teams, before hitting the season. The match was a rough glimpse of the upcoming challenges both clubs are going to face. With rare opportunity to watch strong gloves in front of nets for both sides (Neuer -FC, De Gea -United) the main difference according to the Jose Mourinho was the presence of full squad of FC in the ground.

The first half concluded with missed crosses from the FC side and desperate small attempts with calm attitude from the united. In the second half, united defenders failed to intercept the corner kick, which was nicely put to score by martinez at the 59th minute of the game, bringing the well-deserved lead to the team. (FC 1 - 0 United)
This lead was not overthrown by the united side during the remaining gameplay and even a number of substitutions couldn't change the figures of the match. Many would say that the team stats were terrible as they look something like this: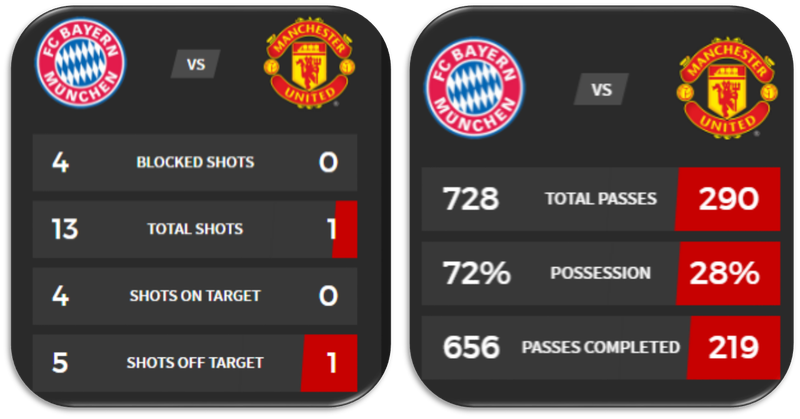 However, the boss (Jose Mourinho) would beg to differ and according to him:
The players were, once more, brilliant, they could not have done better than what they did. Fantastic experience for the boys.
It was fantastic, absolutely fantastic. We were playing against their best team, their complete squad apart from [Corentin] Tolisso.
Discussion Points:
Before the United-Leicester match-up on Saturday are we expecting some big news?
Rashford has been given the iconic no. 10 shirt after a decade rule of Rooney, which brought a lot of motivation to him. He has become one of the homegrown players to get the jersey after the legend Beckham. With 7.0 M on the Fantasy Premier League, can he be a good choice instead of Zaha or King?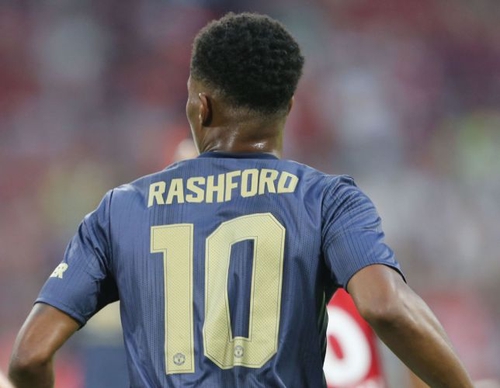 Mourinho is keeping an eye on a couple of players, especially big rumors are that he would love to have a squad with Toby or Boateng added to it. With an expected tag of 50 - 60 M, there is no doubt that this pair of legs would add a pillar to the team. Any late transfers could be expected but, the window is closing soon.

Tahith Chong is the next expected tree, which has been planted. Mourinho was desperate to see him in action. No major conclusions have been made yet but, a good player to keep an eye on followed by heavy expectations.
Would love to hear your thoughts about the stir in the club..