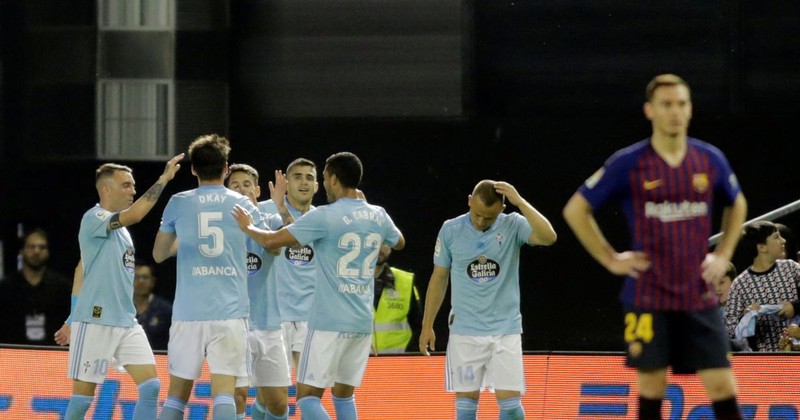 Hello everyone met me again on this occasion I will review one of the follow-up matches from the Spanish La Liga that brings together the La Liga champions this season, Barcelona versus Celta Vigo, this match is 36 weeks of a total of 38 season matches.

in this match, Barcelona did not lower their core players, because they will face the next match against Liverpool in the second leg, they must keep some of the main players fit for the Champions League semifinals at Liverpool.

since the early minutes Barcelona have been seen overwhelmed with the onslaught of Celta Vigo, Celta Vigo demoted their main players to Barcelona but until the first half ended the score was still as strong as 0-0, of course, this was a reason for Celta Vigo to chase goals

the second half of the match was overtaken by Celta Vigo proved they managed to score a goal through Maximiliano Gomez in the 67th minute, then Celta Vigo also managed to score their second goal through Iago Aspas penalty in the 88th minute. Vigo.