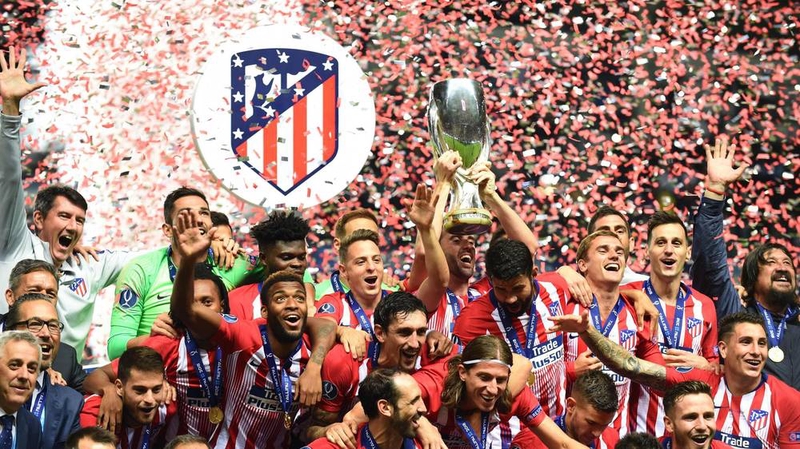 Atletico Madrid won the title of European Super Cup 2018 after defeating Real Madrid 4-2 in action Summit held at the a. Le Coq Arena, Tallinn, Estonia, This is a great real Madrid failure after left by Cristiano Ronaldo who choose to move to Juventus.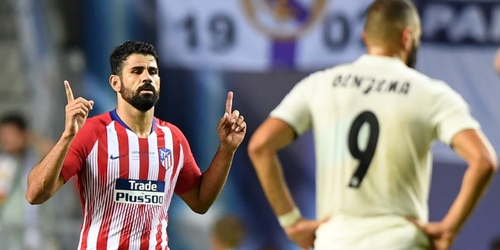 This action takes place the heat since the early minutes of normal time, in just the same position 2-2 draw after Diego Costa buy up two goals for Atletico Madrid, while Real Madrid's goals in print by Karim Benzema and Sergio Ramos. During injury time saul niguez confirming the victory of Atletico Madrid completed a with 2 goals in Atletico Madrid's victory.

superior fast ATM the minute the first goal which in print by Diego costa, utilizing fast attacks from Diego Godin, costa simply did a volley goal in silence and watch Keylor Navas.

real madrid took the initiative immediately attack and managed to turn things around after banzema successfully heading the ball, score Bale feed results persisted until the first round is over

the second half began with a very fast tempo, the game is also very balanced, real Madrid 62 minutes to gain penalty after juanfran did a handball, executions taken by Sergio Ramos and he completed the task with success defeated Oblak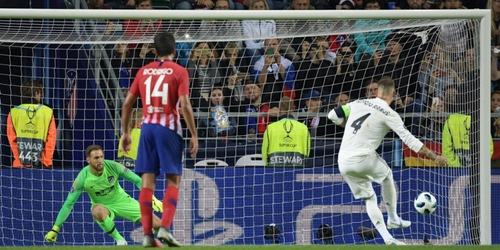 the return match is running a lot, costa again arranges with the conquered navas scoring again, score 2-2 survived until the second half over. Enter round extra-time match is getting heated up saul successfully managed two goals to ensure the victory of Atletico Madrid.