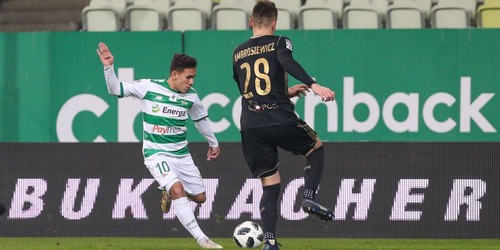 Hello everyone, wherever you are, I am currently happy with one of the soccer players from my country, 18-year-old Egi Maulana Vikri who is currently grazing with Lechia Gdansk.

Previously he played in division 2 or the second team from Lechia Gdansk club from Poland, but now he has played in the first team, of course, this is a pride for the Indonesian people, especially myself because players from Indonesia graze in European clubs.

So far he has scored 7 goals in 7 games that have all been played in all of the games all obtained while playing in Lechia Gdansk's 2nd team, with a very good performance finally being called up by the core team to join and live the rest of the Premier League compote or Polish League Ekstraklasa.

on the debut match with the core team Egi Maulana Vikri immediately played in the second round replacing one of the main players, many viewers gave their appreciation even though the performance was not optimal in the match maybe because I was nervous about meeting new friends and new atmosphere, I hope he can continue develop there and scent Indonesian football.