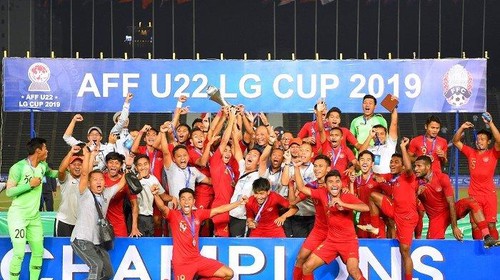 the first time it was a shame you congratulated Indonesia on the alms of winning the AFF U22 Cup, this became one of the pride of the Indonesian people after successfully defeating defending champions Thailand with a score of 2-1. This is the first time Indonesia won in this event.

this AFF cup final took place in the countries of Cambodia, Thailand and Indonesia managed to advance to the finals after defeating their opponents in the semifinals, Indonesia was actually not considered a rival champion because they had never won the event but fate said They finally instead thailand

this match runs in a very fast tempo and attack each other has happened several times the Thai goal and Indonesia almost conceded but was saved by the goalkeeper.

Thailand managed to score first in this match. But not long ago Indonesia turned things around. Then Indonesia managed to add a position to the score to be 2-1. but at the end of the day Indonesia was forced to play with 10 people after one of their bottom players got a red card.