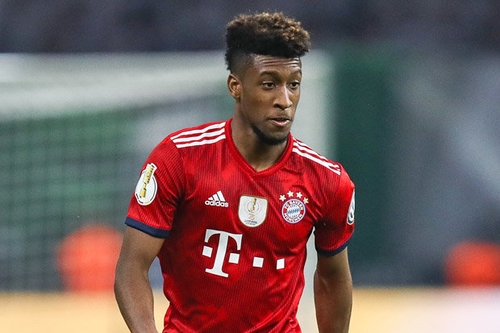 Arsenal's failure to end the season in the Champions League zone and end the 2017/18 season without winning any trophies makes the club seem to be quite active in bringing in new players. As is known, Unai Emery is rumored to have spent 70 million pounds worth to bring in five new faces.
As if not satisfied already successfully bring five players, now the Gunners are also reportedly interested and are considering bringing in the young winger, Kingsley Coman who was strengthening Bayern Munich.
Had reportedly had to set aside 50 million euros if you want to land the player, now the opportunity for Arsenal to immediately secure the signature Coman seems to be difficult to be realized. Because the French player was confirmed that he was never made contact or interested to leave to Emirates Stadium.
"Am I going to keep Bayern Munich in the 2018/19 season? Normally, yes I am now at Bayern and have just signed a new contract for the next five seasons Yes, I will stay here There has never been any contact with Arsenal, "said Coman as reported by Goal.
In the 2017/18 season, Coman became a reliable player by Jupp Heynckes, he made 33 appearances with seven goals and eight assists in all competitions. Not only that, he also successfully led Bayern to defend the Bundesliga title.
Deciding to undergo a loan at the Allianz Arena in 2014, Coman did not take long to ensure a place in the first team. One year later, Die Rotten decided to sign him permanently. Two seasons in Germany he has appeared in 93 matches and collected 15 goals and 21 assists.
It is interesting to see who else will join the Emirates Stadium and become the sixth club recruits, so far they are also reportedly keen to bring in Barcelona midfielder Andre Gomes.

SOURCES