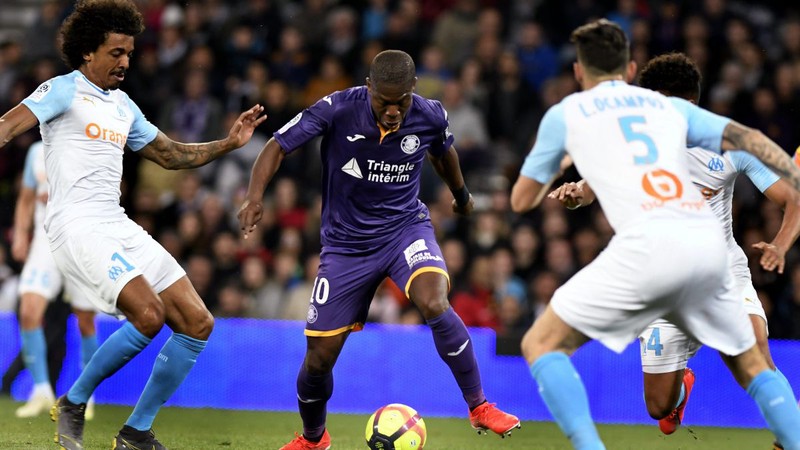 Hello everyone met me again on the occasion of the French League match between Toulouse versus Marseille, this was a match on week 37, this match took place in the municipal stadium

this match took place quickly TOULOUSE managed to score first on 26 minutes through Auron Leya Iseka then Marseille replied in the 29th minute through Morgan Sanson, this score lasted until the first half was over.

In the second half Marseille managed to score first in the 50th minute through Hiroki Sakai, not staying there Toulouse managed to reply through Max-Alain Gradel on 61 minutes, Marseille scored on 76 minutes through Clinton Njie. Florian Thauvin completes Marseille's victory in the 90th minute and also 90 + 1

Until now Marseille have stayed in the 6th position in the temporary standings, they have the potential to rise in fifth place in the standings, while Toulouse stay in 15th place in the French league standings.