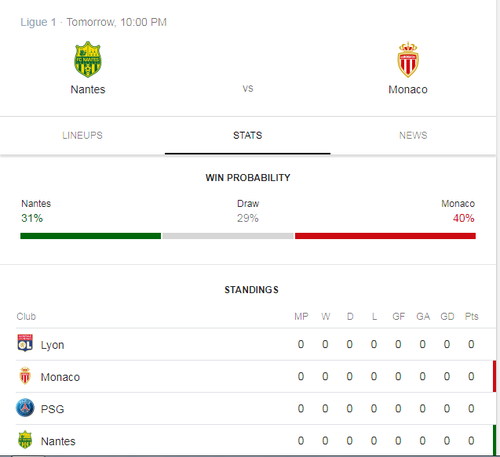 The French league will start this weekend some matches will be played straight away, but I chose Nantes versus AS Monaco to predict because it's more interesting, after undergoing a long preseason, the League finally started, of course there were many new players who came out and entered in both teams, so this is the new round of testing of the new player.


Nantes Analysis
Nantes will host the match against AS Monaco in the 2018 French League match. If seen from the statistics of the last five matches they will have a very bad performance with only 1 win, 1 draw and 3 defeats, from the chart shown it was very difficult for Nantes to win in the match against AS Monaco.
AS Monaco Analysis
AS Monaco will undergo their first match in the French League by facing Nantes on August 11, 2018, from their last five matches they have achieved quite bad results by only winning 1 victory, 1 draw and 3 defeats. which is very bad for big clubs like AS Monaco, this season they sell a lot of their key players to other clubs, that's the boomerang they get.
The last 5 matches of Nantes
07/19/18 Olympique Mars ... 2 - 1 Nantes
07/22/18 Nantes 0-2 Avranches
29/07/18 Angers SCO 1 - 1 Nantes
01/08/18 Vitré 1 - 2 Nantes
04/08/18 Brighton & Hov ... 2 - 1 Nantes
Monaco's Last 5 Games
07/15/18 Cercle Brugge 2-3 Monaco
07/21/18 Paderborn 2-3 Monaco
25/07/18 Bochum 2 - 2 Monaco
28/07/18 Hamburger SV 3-1 Monaco
04/08/18 TDC PSG 4 - 0 Monaco
Head to Head Nantes Vs Monaco
07/04/18 Monaco 2 – 1 Nantes
30/11/17 Nantes 1 – 0 Monaco
06/03/17 Monaco 4 – 0 Nantes
20/08/16 Nantes 0 – 1 Monaco
28/02/16 Nantes 0 – 0 Monaco
Line-ups Estimated Nantes Vs. Monaco
Nantes (4-4-2): Tătărușanu/Lucas Lima/k. Djidji/l. Dubois/Diego Carlos/r. Krhin/a. j. Thomasson/Iloki/v. Rongier/p. Nakoulma/e. Sala

As Monaco (4-4-2): Badiashile/Mboula/Jordi p. Pellegri/j. Mexique/k. N'Doram/m. Sylla/y. Tielemans/Adama Traoré II/Pelé/Jemerson/Jorge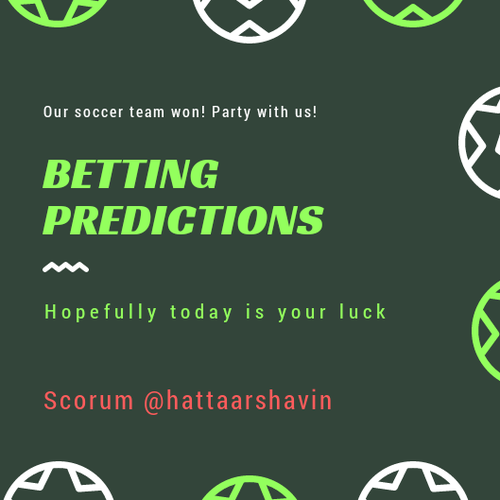 Prediction Of Nantes Vs. Monaco
Nantes
1:2
As Monaco
MY BET
over 2 1/2 odd 2.3


disclaimer: This is my analysis based on the data that I have read and based on the last few matches between the two clubs, this data is not 100% accurate because the players are trying on the field. All risks are your own bets