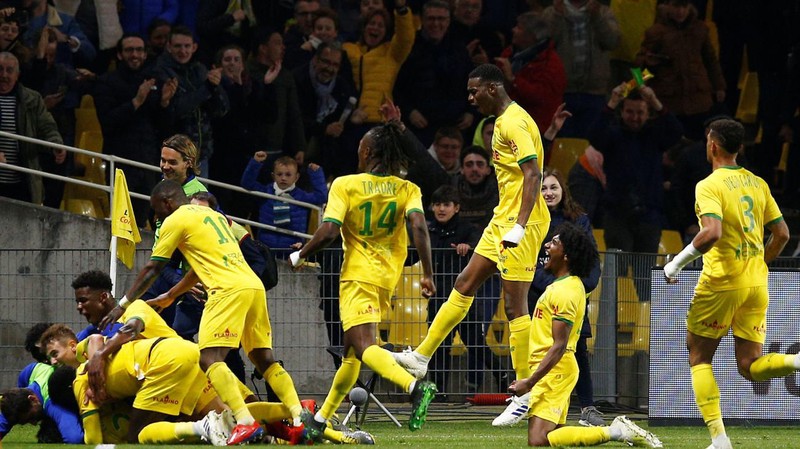 Good afternoon, my colleagues, wherever you are, on this occasion we will review one of the matches that meet between Nantes versus Lyon, this is one of the follow-ups of the French Ligue 1 this week.

Lyon is currently keeping their hopes of defending third place in the French standings. They are in the play-off zone of the European Champions League, which of course must face teams from other leagues to become championship contestants in the coming season.
even though Lyon played at home to Nantes but they have shown good performances from the early minutes even attacking the Nantes defense several times, but Nantes who played in front of his own supporters did not stay silent they attacked several times and managed to score in the 11th minute through Kalifa Coulibaly through an attack very fast turning. I like this type of attack because the defensive player collides quickly with the attacker.

Lyon managed to reply in the 41st minute through Martin Terrier after the first half goal was over, in the second round they again clashed tactics on the field but Nantes managed to score through Anthony limbombe in the 83rd minute. victory.