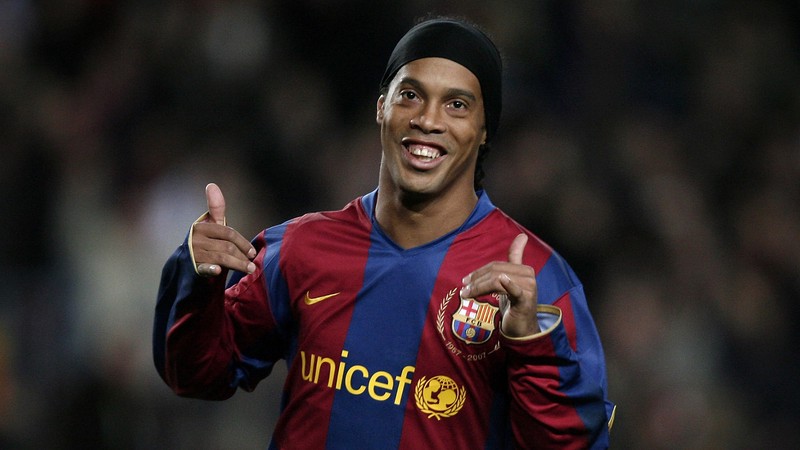 After a long time of not making articles on sports or sports issues, on this occasion, I will make the sports content again namely the history of Ronaldinho or better known as his biography. he is one of the living legends of FC Barcelona, this is where he won everything in football in the world.

Ronaldinho is a Brazilian from 38 years old, he currently has a position as FC Barcelona's ambassador for the South American region. This is of course because the Brazilian is a legend and is looking for superior seeds for the future of the American region. south for school at the La Masia club, Barcelona.

Ronaldinho has 8 clubs that have been defended among them while actively playing football like Gremio, a Brazilian club or first as a professional player, then anchored to Europe, precisely in France with the club Paris Saint-Germain, Barcelona, A.C. Milan, Flamengo, Atlético Mineiro, Querétaro, and the last club are Fluminense FC before hanging shoes or retiring.

While playing for a Spanish club, Barcelona where he won the European Champions League, and several other prestigious events in mainland Europe, this is where the triumph of Ronaldinho is the top European player and even the world. While playing football with Barcelona he also won the Ballon d'Or in 2005, then Ronaldinho twice won the title of the best player from FIFA's world soccer organization in 2004 and 2005, then he became the highest earning player at that time even surpassing several players other top Europeans of his time.

Ronaldinho also won a lot of trophies in almost all clubs that were defended especially FC Barcelona, wherein Barcelona he won 2 La Liga champions, one Champions League champion, and one time the Spanish Super Cup, of course, was a remarkable achievement he achieved at that time. for the international level he also achieved the first achievement with the Brazilian national team, the Copa America in 1999, then the 2002 World Cup, then the confederation cup in 2005 and the last Superclásico de las Américas in 2011 which was the achievement he had with the Brazilian National Team.

That is my article on this occasion, I hope this will inspire you or add insight to you as a football lover, I am very happy to be able to make this article and share it with you.