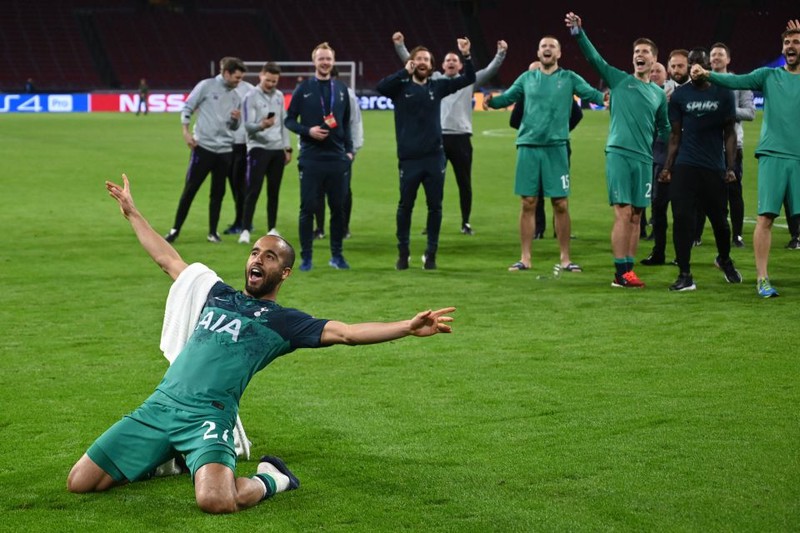 Hello everyone, back again with me, on this occasion I will review one of the follow-ups of the European Champions League which will bring together Ajax Amsterdam versus Tottenham Hotspurs. This match will take place at the Amsterdam Stadium, Ajax Amsterdam headquarters.
this match can be said to be a match that really determines the fate of the two clubs because they played in the 2nd leg, but what happened turned out to be a spectacular match like the previous match when Liverpool faced Barcelona because of the extraordinary comeback from Tottenham Hotspurs
the match took place in a very fast tempo even Ajax Amsterdam had scored their first goal on 5 minutes through Matthijs de ligt after the Ajax Amsterdam goal was increasingly on the wind, evidently they managed to score their second goal in the 35th minute through Hakim ziyech, this score lasted until the first half ended
in the second half Tottenham made a very extraordinary comic that could even be said to be almost impossible, namely they were able to get up by scoring 3 goals, the first goal they scored through Lucas Maura on 55 minutes not long after Lucas Moura scored again on 59 minutes when the match would Consumed it turned out Lucas Moura managed to score a goal in injury time precisely on the 96th minute and it was a nightmare for Ajax Amsterdam. All the spectators at the Amsterdam Arena stadium fell silent after the goal seemed to not be expected to happen again in this match.