After saving a small bird during the Spain-Iran match, Gerard Pique and Isco were honored by PETA, an international animal rights organization.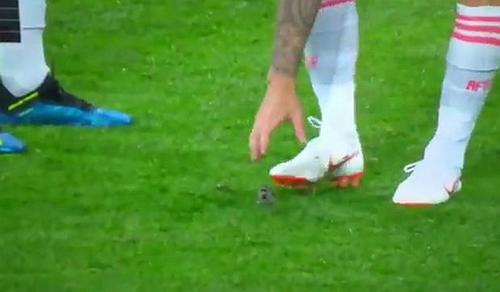 During the match between Spain and Iran, Gerard Pique noticed a small bird under his feet, which fell on the turf and could not fly by itself. The defender tried to catch the bird and move it out of the pitch, but the bird slipped out of his hands. Only his teammate- Isco managed to successfully catch the bird and safely bring him out of the field.
Now PETA (People for the Ethical Treatment of Animals) decided to honor both players for their behaviour by sending two statuettes of the "Hero to Animals" award. The activists of the organization officially issued a statement saying that "no game is more important than life and we hope that the heroic actions of the players will encourage everyone to always help the needy animals."
Spain won 1-0 against Iran and in the last match in the group will face Morocco.
Source: sport.pl