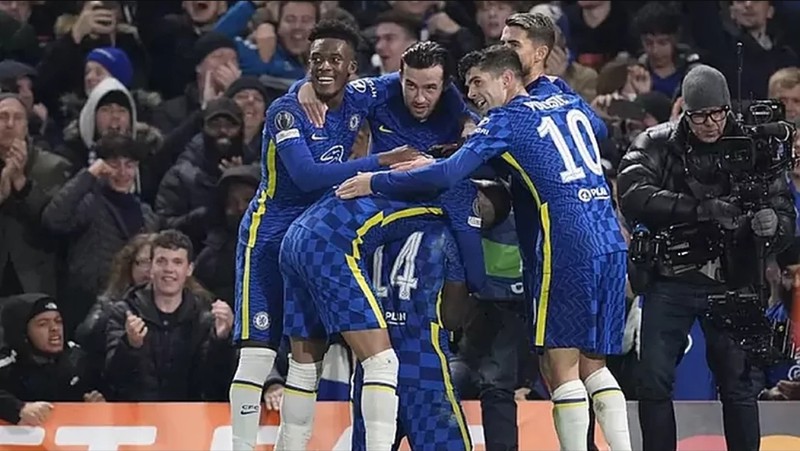 Chelsea was so ruthless tonight as they treated Juventus with no mercy in the game 5 of the UEFA Champions League competition held at Stamford Bridge, Chelsea had a well deserved winning as they beat Juventus 4-0. After the winning Chelsea quickly claim the top spot in the group and leading Juventus with goals as Juventus and Chelsea were tied with 12 points. Chelsea has been looking to take revenge since Juve won the first meeting with a lone goal, Chelsea outplayed them in that game but they were able to utilise the only chance they had and turns it into goal.

In today's game it was a determination game for both side as Juventus who was without Alvaro Morata in the first leg was able to play and also Chelsea who has been without the two strikers came with both of them but they are not in the starting line-up but substitution. Christian Pulisic was used as False 9 while Kai Havertz who has been playing that role was out. Chelsea are more determined in this game and they make sure they claimed all 3 points.
I never believed it will be an easy ride for Chelsea as they have no mercy on Juventus as they hit them with 4 good goals, Trevor Chalobah scored the opening in the 25 minutes from a corner kick played by Ziyech and touched Antonio Rudiger before it now bounced to where Chalobah was standing in Juventus box, he had no option but to play a firing shot which led to goal. Though there was VAR review that it was a hand ball by Rudiger but it was later decided that it was a clean goal. Reece James scored the second goal in the 55 minutes while Callum Hudson-Odoi and Timo Werner was also on the score sheet for Chelsea.