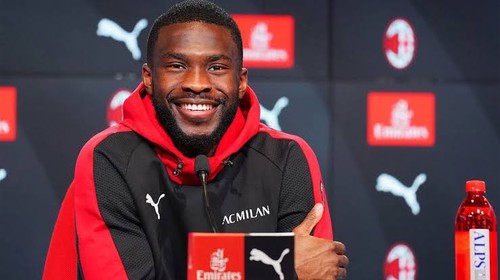 Simon Kjær is having an excellent season at AC Milan where he has been one of the driving forces in the team's defense. However, he has been sitting on the bench in a few matches lately because Fikayo Tomori has filled his place in the central defense. Tomori is a young man with a zeal to play so well even before he joined Milan.
The English defender came to Milan in the January transfer window on loan that runs out the season. Since signing, he has impressed the Italians to such an extent that they are now willing to sign a permanent deal with him. upon signing Tomori, the Italians got a purchase option included in the contract and that is the one they allegedly now want to exercise and the transfer fee is estimated to be £25 Million.
A possible sale will probably create uncertainty in Chelsea, as coach Thomas Tuchel's first choice for the defense, such as Andreas Christensen and Antonio Rüdiger have not yet extended their contracts. Both players contract agreements with the club expire next summer and the players have announced that they will only discuss contracts once the current season is over.