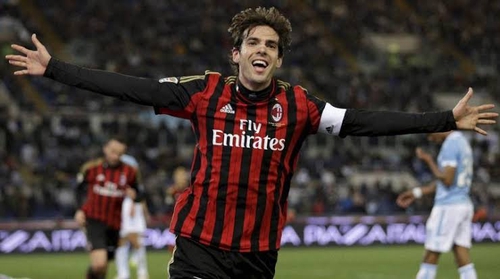 AC Milan legend Kaka, will return to his old team following Paolo Maldini.
" Kaka, " the Italian media's director, Leonardo Araujo, said in a press conference that he will return to Milan in September.
Kaka is enjoying his heyday at Milan from 2003 to 2009. He not only led the team to the Champions League and Serie A titles but also won the Ballon d'Or, which was given to the world's best player, in 2007.
Now Kaka is planning a second football career. Even when he retired from active service last year, he said, " I want to work for more teams. Whether it is a coach or a manager, we will prepare for a new role whether it is working between the field and the team.
Milan, his old team, stepped down. It will give Kaka an opportunity to work as a team director. " Kaka is eager to learn about his role and work as a team director, " Leonardo said.
" Nothing has been set clearly. It is clear that Kaka will stay here. We will be free to learn what we want here.
Meanwhile, another Milan legend Maldini returned to the pro-team team on June 6 as a sports strategy director in about nine years.