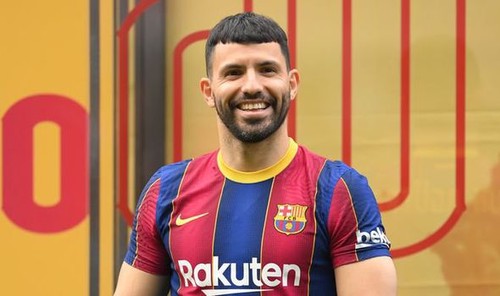 Aguero signed with Barcelona to play with his best friend Lionel Messi after his contract with Manchester City expired last summer. In August, he was out due to a calf injury and began rehabilitation for about 10 weeks. Meanwhile, Messi left for PSG. It is known that Aguero was engulfed in shock for a while, including complaining to his acquaintances.

In the absence of Aguero, Barcelona have won 3 games and 3 draws, but in the Champions League, they lost to Bayern Munich (0-3) and Benfica (0-3) in a row and fell to the bottom of the group. Since then, there have been rumors of the sacking of manager Ronald Koeman.
Meanwhile, Aguero is back to the pitch and has resume individual training, Initially, Aguero was set to return in a match against Rayo Vallecano at the end of October, but his recovery from the injury was fast and he is scheduled to play in the game against Valencia.