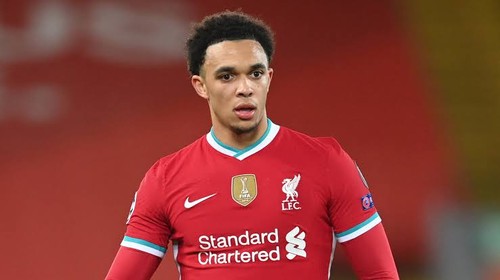 Alexander-Arnold was one of the many right-backs who were selected for England's 26-man squad when they try to make the title of favorites for the European Championship trophy more than just words this summer. The young defender unfortunately had to leave the field with an injury when England last week took on Austria in one of the friendly matches, which will be played as a warm-up for the European Championship tournament, which begins on Friday 11 June.

Fortunately for England, it is not exactly the right backs that they are missing, as in addition to Trent they have selected Kieran Trippier, Reece James and Kyle Walker. It is a loss for both England and the player himself with the thigh injury, but nonetheless the national team has enough alternatives. National coach Gareth Southgate still had to add a player to the squad, who takes the place as the 26th man on the team.
The choice has fallen on Brighton's Ben White, who can play both as a defender and as a midfielder. The 23-year-old White, who has his favorite position as center back has played 36 out of 38 possible matches in the Premier League for Brighton, who secured a 16th place in the top English tier and thus are confident of another season in the league .
Ben White has this season played as both center back, right back and defensive midfielder, and he can thus be said to be extremely flexible in terms of positions, and this Southgate has seen as an advantage and a good addition to the already very broad England squad.