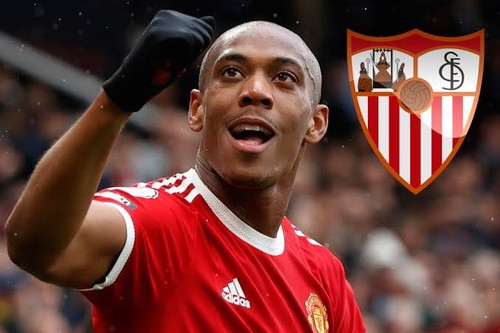 Anthony Martial has been getting attention from the Spanish Laliga team Sevilla and it is likely he join in the January transfer window which is very close to us. Martial has not been having chances to play as he expected since the beginning of the season and also under the newly sign interim Rangnick, moving away to a team that will guarantee him a place will be beneficial to him and his football career. He was a player with a great potential and has ability to score goal if he get chances.

While he was at Monaco he was one of their best player with prospects, many team try to get him but Manchester United had the upper hand by signing him for a fee said to be €40 Million in 2015 and he became a part of Manchester United team. In his debut season 2015-2016 he played in 31 games scoring 11 goals and had 4 assists, his best season so far with Manchester United was 2019-2020 season where he played 32 games and he scored 17 goals with 6 assist.
What has added to his problem is The newly added player to the team, Cristiano Ronaldo and Jadon Sancho. Many team are said to be looking out on him, the likes of Juventus, Barcelona and Atlético Madrid but Sevilla seems to be his best option and choice. According to reports, Julen Lopetegui has made it clear that he will be in the best place in the team and he will have a place also. Sevilla has been doing well so far and they are currently on the 2nd position in the Spanish Laliga. It is said that Sevilla are proposing to get him on loan with an option to buy.