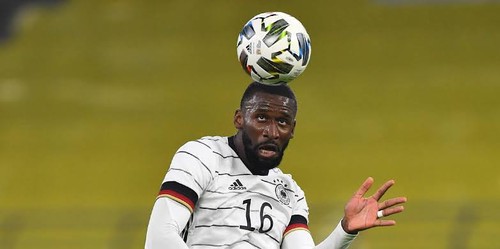 Chelsea who laugh last at the end of the season after losing their first final to Leicester City in the Fa Cup but they later crowned their effort by beating Manchester City in the Uefa Champions league final to claim their second UEFA Champions league throphy. Several credits is due to the coach that took the job half way after sacking Frank Lampard and he also make the top 4 for Chelsea to seal the Champions league spot the coming season even before winning the Ucl. Thomas Tuchel time at Chelsea has been a great one and several arrange is in place for the coming season to reinforce the team.

However, most of Chelsea defender are in their past year of their contract and they never shoe any sign of contract renewal as they are currently focused on the European Championship tournament. Cezar Azpilicueta, Antonio Rudiger, Emerson Palmeiri and Andreas Christensen are yet to extend their contract. According to reports, there has been a proposal to Antonio Rudiger but he has told the team to hold on and he needed to focus on the European Championship tournament first so after that they could talk about renewal, also there is no doubt he will request for a increase in wage and if the team didn't comply he will be wanting to go when his contract expires.
Reason for his decision to hold the contract is also because he is scared to be treated the way Frank Lampard have treated him when he took over and decided to put him on the bench and took Kurt Zouma and Thiago Silva over him as his preferred choice. I believed it is only Rudiger contract that could bring issue right now but we will see how it goes when the Euro competition is over.