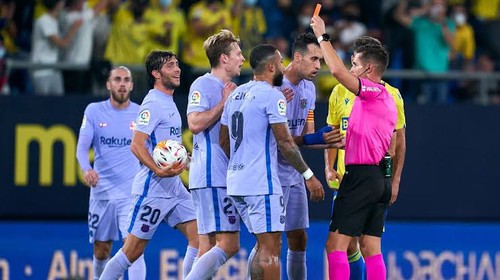 Barcelona have been having a disappointing start this season so far, they were able to play 0-0 in an away game against Cadiz. The disappointing and goalless points split later prove to have consequences on Barcelona as they are currently sitting on 7th position, winning 2 matches and draw 3 in a total of five matches played.

This sound like a big problem to Barcelona as their current football pattern totally changed due to some players that have left the team and also their financial status which have denied them opportunity to sign player that could help the team.
Barcelona is currently in free fall. Ronald Koeman, who was given a marching order in the dying minutes of the match, and his troops are further criticized for having played a bad first half.
With current Barcelona performance, the current coach may be sacked in other to get another man who could deliver them from this mess. Koeman us still on hot seast and he could be change anytime if things got worse.