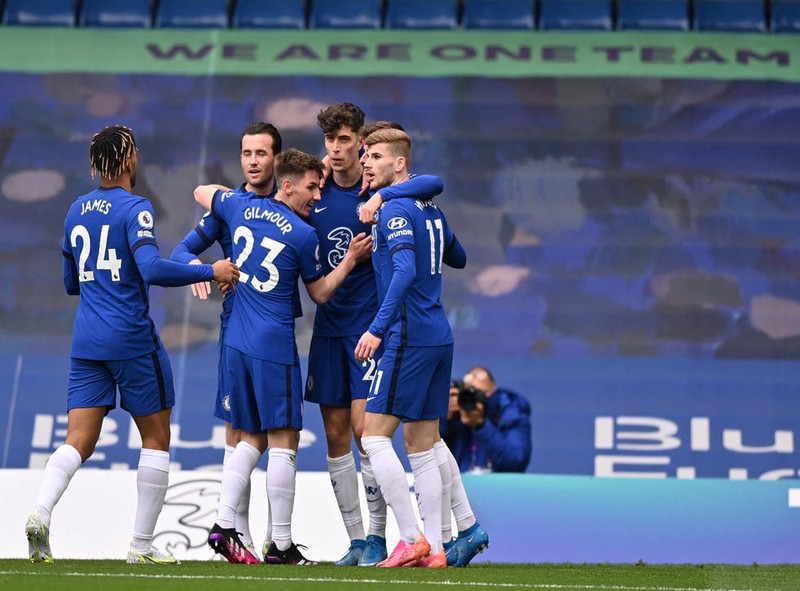 After a big Challenge in the midweek against Real Madrid in the UEFA champions league Semifinals, Chelsea faced relegation zone Fulham in the 34th round of the English Premier league and it was a good win as they beat them 2-0 with Kai Havertz scoring twice in the game. The game never seems so easy from the start, playing with a team battling with relegation has been the most difficult game in the league but Chelsea outclassed them buy nailing them down.

After the loss, Fulham still remained in the 18 position and their chances of not going to relegate is thin because Newcastle United who is on 17th position is above Fulham with 6 points and also still having an outstanding game. However the victory still make Chelsea more confident and comfortable on the 4th position behind 3rd position Leicester City.
Kai Havertz played full 90 minutes with an impressive performance and goals with the assists from Timo Werner and Mason Mount, it was a lovely finish and he shows how committed he was to the team. Since the arrival of the German coach there has been a lot of changes in Havertz and all the other players. Hope to see Werner in a good scoring form as we are close to ending the season. Chesea next challenge will be in the second leg against Real Madrid at the Stamford Bridge. More challenging than ever but Chelsea had an advantage of away goal which may help in their qualifying.