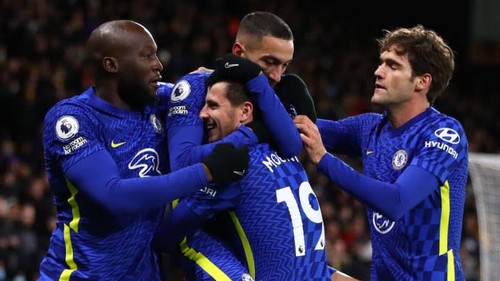 Chelsea are already on the 3rd position and they are looking for a possible way to get back to the top, getting back will require more winning strength than the on they have portrayed in the recent games. Chelsea are beginning to lose form after some of their key player are currently out due to injury. The midfield is the main issue as Matteo Kovacic and Ngolo Kante who has been the main man behind the midfield has been out for several weeks which has been making Chelsea lacking from that angle.

Also Chelsea really missed Ben Chilwell who has made himself important since the begging of the season and his absence was highly felt and his injury is still taking a longer period according to the Medical staff. Chelsea has been playing without the midfielder since and in the recent games the need to hey them back is arising as Chelsea chances of winning are very low.
In today's game, Chelsea managed to win the 3 points bit its never an easy task for them because Leeds United almost played draw and with Rudiger second foul that leads to penalty is what gave Chelsea the victory.