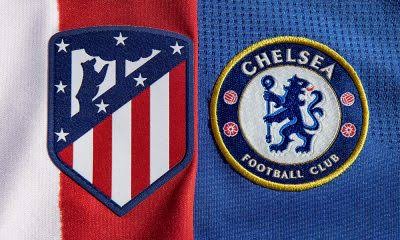 Chelsea set to play the round 16 of the Uefa Champions league competition at the National Stadium, Romania against the Laliga Side Atletico Madrid. the match was supposed to be played in Spain but it has been rescheduled to a neutral ground because of the Spanish rules on the current Corona virus as they are restricting UK to come to Spain due to the large number of people died in Spain because of Covid 19. this is never the first time both team has been meeting in the Uefa Champions league, their first meeting was in 2009 in the Uefa Champions league and Chelsea beat them 4-0.
in Uefa super cup in 2012 when Chelsea won the Champions league for the first time in the club history and Atletico also won the Europa league. Chelsea were heavily defeated 4-1 by Atletico Madrid making it the first winning for Atletico Madrid against Chelsea. both teams total meetings has resulted in 7 games, Chelsea won 2, Atletico Madrid won 2 and 3 draw was played so far. this game playing tonight will be their 8th games.
Chelsea has been in a good form since the signing of the new coach, Thomas Tuchel is so prepared for this game and that is why he never risked his best players for the match played against Southampton in the Domestic league last weekend. Atletico Madrid is also in good performance and they are currently the league leader putting Real Madrid and Barcelona behind. this will be a difficult game to predict because Atletico are a team full of defensive game, they love to hold their breath and take chances when available, Chelsea defense has been somewhat disturbing with little error but the atta King part is impressive. this game will not be with most goalscoring as Chelsea winning this game is certain with 2-0.