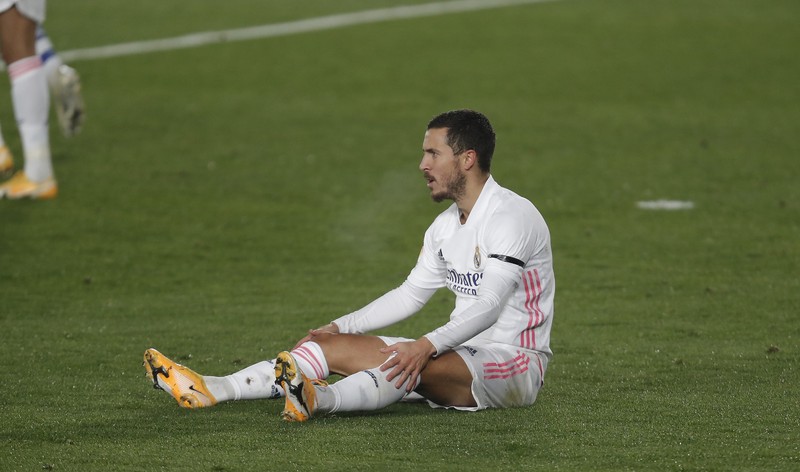 Eden Hazard has been in a bad spell since moving to the Bernabeu from Chelsea in 2019 following a £100 Million transfer deal and since then he has not been having a good time. He has only played few Matches since arriving at Madrid and missed a lot of game due to injuries, the recent injury made it 11 times he is injured since transferring from Chelsea which has been a slap in the face for him. this situation may send him to early quit from football if the injuries didn't stop. For the 7 years he spent in Chelsea I do not think he has had injury for 6 times since Chelsea sign him from Lille.
There is a rumours around him coming back to Stamford Bridge but I don't think Chelsea will be willing to spend on signing him due to his current problems of injury, they might only consider him if only Real Madrid will be willing to sell him for lesser amount which I don't think they will sell lower than the amount he was signed because they have not enjoyed his service.
Hazard is a good player if we are to forget the injuries part of his story and returning to the English Premier league may help him get over the injury.