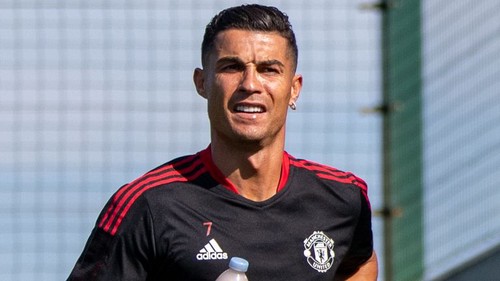 Cristiano Ronaldo made his big break at an early age when he appeared for Manchester United, where he made his debut in 2003 and first switched away from the club in 2009. Therefore, it was also a huge story when the English big club towards the end of the transfer window could announce that the 36-year-old Portuguese had been brought back to Old Trafford, where he has been given a contract until the summer of 2023.

When Cristiano Ronaldo's contract with United expires, the Portuguese will have rounded the age of 38, which would probably make some footballers stop their careers. But that is not the case for Ronaldo, who has taken his hunger to the English Premierleague. He wants to win titles with United, and therefore he also assures the club's fans that he can make a difference for the club over the next three to four years.
It may also be possible for Cristiano Ronaldo to stay at United for a minimum of three years, as the club has been given a clause in the contract, which gives them the opportunity to extend with the Portuguese world star for another year, when the agreement between the two parties expire in the summer of 2023.
Cristiano Ronaldo played 292 games for Manchester United in the period from 2003-2009, scoring 118 goals and 69 assists. However, those statistics will most likely be elevated when he again pulls the red jersey over his head, which can happen this weekend when the team meets Newcastle in the Premier League.